On 25th August 2012, I was given the privilege to share with the residents of Seletar Hills East Neighbourhood on 'Know Your Medication, Get it Right!' The sharing session went on for a full 90minutes, and to help the residents to appreciate the importance of knowing the name, the strength, the dosage form and how to store and use the medication. As this is after all not specific to any person, the residents are encouraged to ask their pharmacist if they have any doubt which is specific to them.
It was heartwarming to find most of the residents know about the importance of maintaining their health by leading a healthy lifestyle and taking their medication regularly. However, there appears to be gap in knowledge about their medication. Some still describe their medication by their function (such as for high blood pressure) instead of being able to identify the name of the medication; while some knows the name of the medication that they are taking, but they are unaware of the dosage of it. Was it 50mg? Or 100mg? It is encouraging for me, to learn that all participants brought home with them something new that they learnt that day.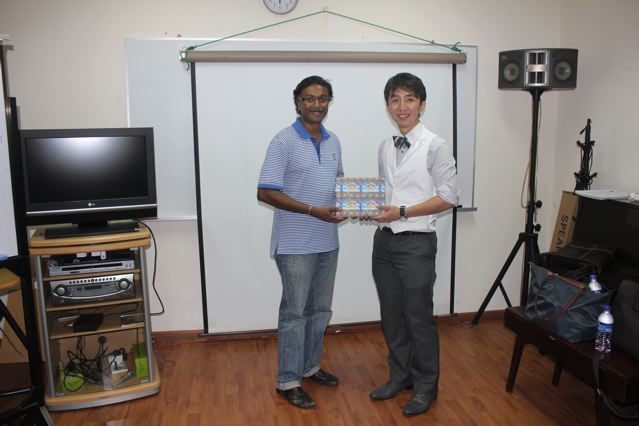 Hopefully there will be more opportunity for us to share with the members of the public, about the importance of knowing your medication.
Mr Khu Jia Vui
Senior Pharmacist (NUHS)
Member of Public Education Committee (PSS)