Ways to renew PSS membership
For membership application or membership renewal
 
1. Credit card payment online via Paypal. 
Note: If application or renewal is performed online, only online payment with credit card is possible. 
Click here for the user guide on how to renew your membership online.
2. Payment via GIRO 
Pay your membership fees through GIRO, a convenient way to help you pay your fees! Simply complete this GIRO application form and attach it with your membership application form.
If you choose this payment method, the annual membership fees will be automatically deducted in February of each new membership year. To terminate this form of membership, please write in to the PSS secretariat at admin@pss.org.sg
3. ibanking Payment
To transfer the amount to Account No. 067-000464-7                     
Bank type - DBS CURRENT ACCOUNT
Please screen shot a copy of the transaction and email to admin@pss.org.sg or fax to 6259 2393 for our verification purpose
A receipt will be sent to your mailing address once the payment is confirmed
4. Cash Payment
Payable at PSS office from 9.00 am to  6.00pm from Mondays to Fridays excluding Public Holidays and eves of Christmas, New Year and Chinese New Year.
Please call us at 6259 2313 before dropping in at our office
A receipt will be issued on the spot
 
5. PayNow (*New - Recommended)
Scan and Pay via your smart phone!
You can scan to pay via the QR code below with your digibank at any PayNow, PayLah!, other bank application (that supports QR codes payment) or NETS merchants .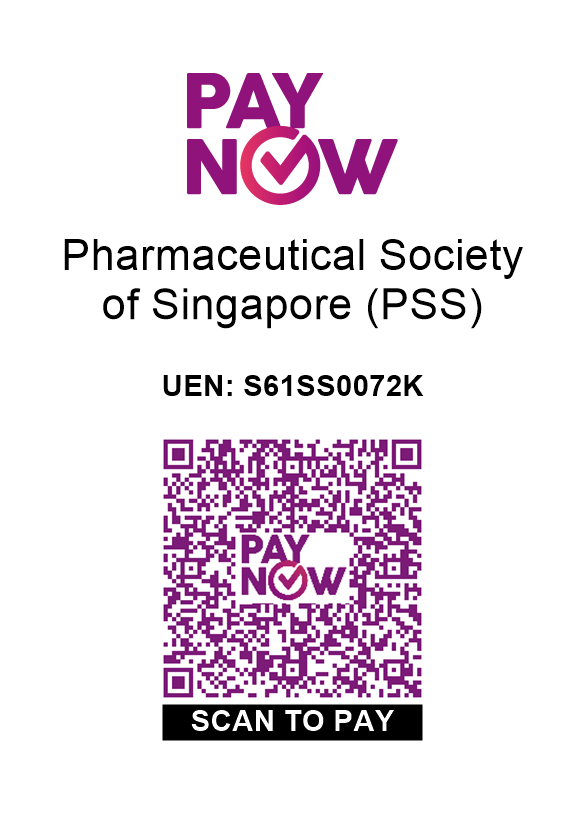 Click here for more details on PayNow