The 25th Singapore Pharmacy Congress was successfully held on 12th and 13th September 2015 at Grand Copthorne Waterfront Hotel. There were about 800 participants from both local and regional areas such as Hong Kong, Indonesia who attended the congress. Aside from the 2-day main congress, there was also a high turnout for all our pre-congress workshops, which were held on 10th and 11th September.
This year, the congress is co-organized by the Pharmaceutical Society of Singapore and the Department of Pharmacy, National University of Singapore to commemorate our 110th founding anniversaries. The collaboration also aimed to foster stronger ties between the academics and practitioners so as to achieve greater success in pushing the frontiers of pharmacy practice and pharmaceutical services.
The theme of the congress was "Pioneering Care for Tomorrow". It was chosen to demonstrate the commitment of the practitioners and scientists in bringing the best and latest evidence-based care to the patients in the not so distant future. The Congress opened to much fanfare, with Associate Professor Benjamin Ong, Director of Medical Services, Ministry of Heath, gracing the opening ceremony as the Guest-of-Honour.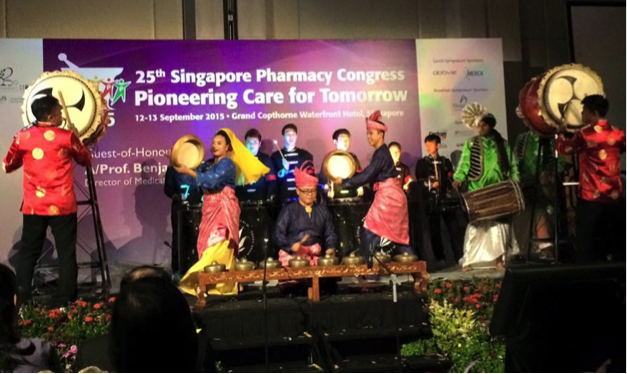 Drum Performance at the Opening Ceremony
During the opening ceremony, three awards were presented. The LF Asia-PSS Community Pharmacist of the Year Award was presented to Ms Chung Wing Lam and the PSS Student Overseas Enrichment Award was presented to Mr Soon Yu Ming. The inaugural Mrs Tan Shook Fong-PSS Innovation and Scientific Research Award was presented by Mrs Tan Shook Fong, former Chief Pharmacist and Fellow of PSS, to the HSA Pharmacogenetics Team. Congratulation to these winners!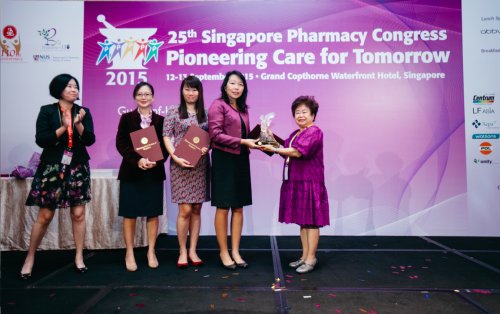 Mrs Tan Shook Fong presenting the trophy to A/Prof Chan Cheng Leng
The organising committee would like to thank all invited guests, speakers, judges and sponsors for their support and help rendered.
Organised by: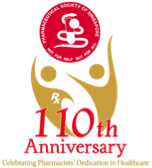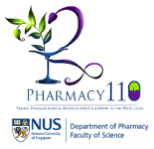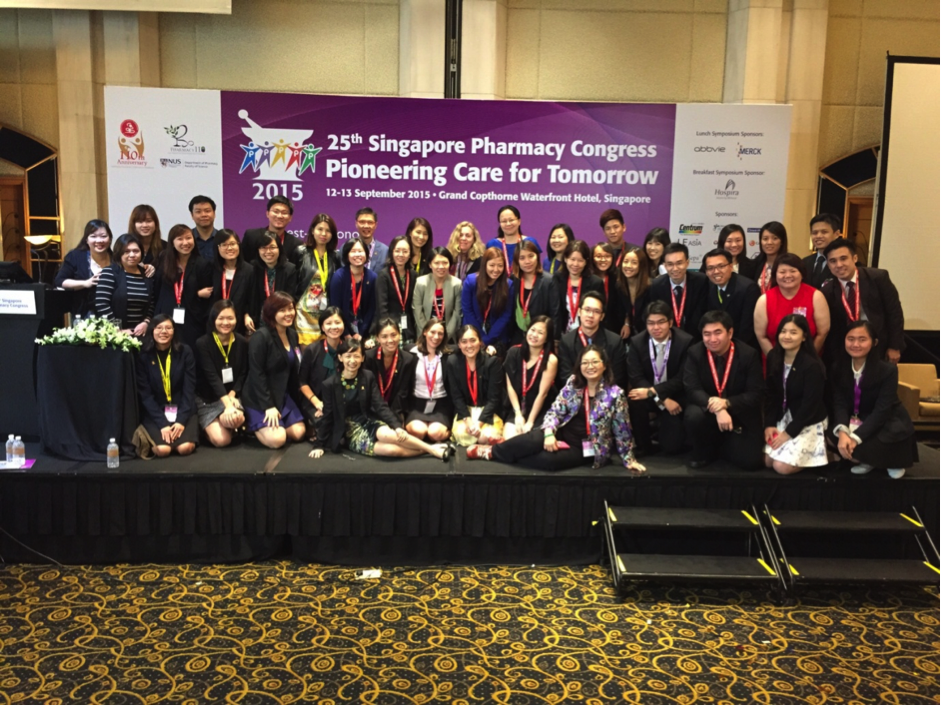 Committee members, PSS secretariat, Congress secretariat and Keynote Speaker Dr Helen Taylor
Chairperson : Ms Yong Pei Chean
Scientific Subcommitee Co-Chairs: Dr Adeline Wee & A/Prof Chew Eng Hui
Logistic Subcommittee Chairperson: Mr Sean Ang
Sponsorship Subcommittee Chairperson: Ms Sharene Goh
Social Subcommittee Chairperson: Mr Ong Kheng Yong
Committee Members:
Mr. Chee Theam Soon Benjamin

Ms. Chuah Peiyi

Ms. Lim Eng Fui Grace

Ms. Foo Koon Mian

Mr. Franky

Ms. Cynthia Ho

Ms. Hong Jiemi

Ms. Koh Liyong Jasmine

Ms. Lim Shun Wei

Ms. Lim Su Yin

Dr. Lim Kiat Wee

Mr. Lim Dah Wei

Ms. Lynn Lim

Ms. Lim Yu Ling Chery

Ms. Lin Qun

Mr. Liu Kuang Kai

Ms. Loo Yong Hui Isabelle

Mr. Low Jun Wen Joshua

Ms. Ng Siew Wai

Ms. Oh Jing Wen

Dr. Ong Pei Shi

Ms. Victoria Rutter

Mr. Bhunlapiwat Siwat

Ms. Soo Gian Wan Germaine

Ms. Zoe Soo

Ms. Tan Jie Lin

Mr. Tan Ken Yu

Ms. Tien Li Chen

Ms. Isabelle Teo

Mr. Toh Zhen Ann

Ms. Wee Hui Ling

Dr. Kelvin Xu

Dr. Yau Wai Ping

Mr. Ying Yick Tim

Ms. Justina Ma

Mr. Zhang Quan Parry
Stay tuned for more event photos!