The Pharmaceutical Society of Singapore Intermediate and Long-Term Care (PSS ILTC) Pharmacists Workgroup was invited to share on the FIP award-winning Nursing Homes Pharmaceutical Care Programme at the 14th Turkey Pharmacy Congress which was held in Ankara, Turkey from the 1st to 3rd of November 2018. The theme of the congress was "We have a pledge to our colleagues, patients and society." and focused on innovations in pharmacy practice and their implications for patient care.
On the 3rd of November 2018, workgroup Vice Chairperson Mr Choo Yan Cheng was invited to participate in a session discussing both the current and potential roles of community pharmacists in ILTC services.
Presentation content:
Journey of the PSS ILTC Pharmacists workgroup in working with stakeholders to drive medication management in the nursing home setting.
Nursing Home Pharmaceutical Care Programme:
Medication management audit, Medication review for nursing home residents, Training and Workshops for nurses and Collaboration with nursing home partners.
ILTC efforts beyond the nursing home.
Workgroup involvement in Quality improvement projects.
 
Other presentations on ILTC:
Dr Luc Besançon, CEO of Pharmacy and Consulting, shared on his international evaluation of pharmacist contribution to home care services.
Dr Pinar Kocatakan, Head of Healthcare Services in Turkey's General Directorate of Public Hospitals and Mr Kursat Aldemir from the Federation of Healthcare and Social Services shared on a Turkish pilot programme where multidisciplinary units comprised of nurses, medical social workers and pharmacists visit high-dependency patients with the goal of easing the transition from acute care to assisted or self care in the community.
Mr. Sinan Usta, Vice President of the Turkish Pharmacists' Association, discussed his vision for pharmacist involvement in Turkey's home care services for the elderly.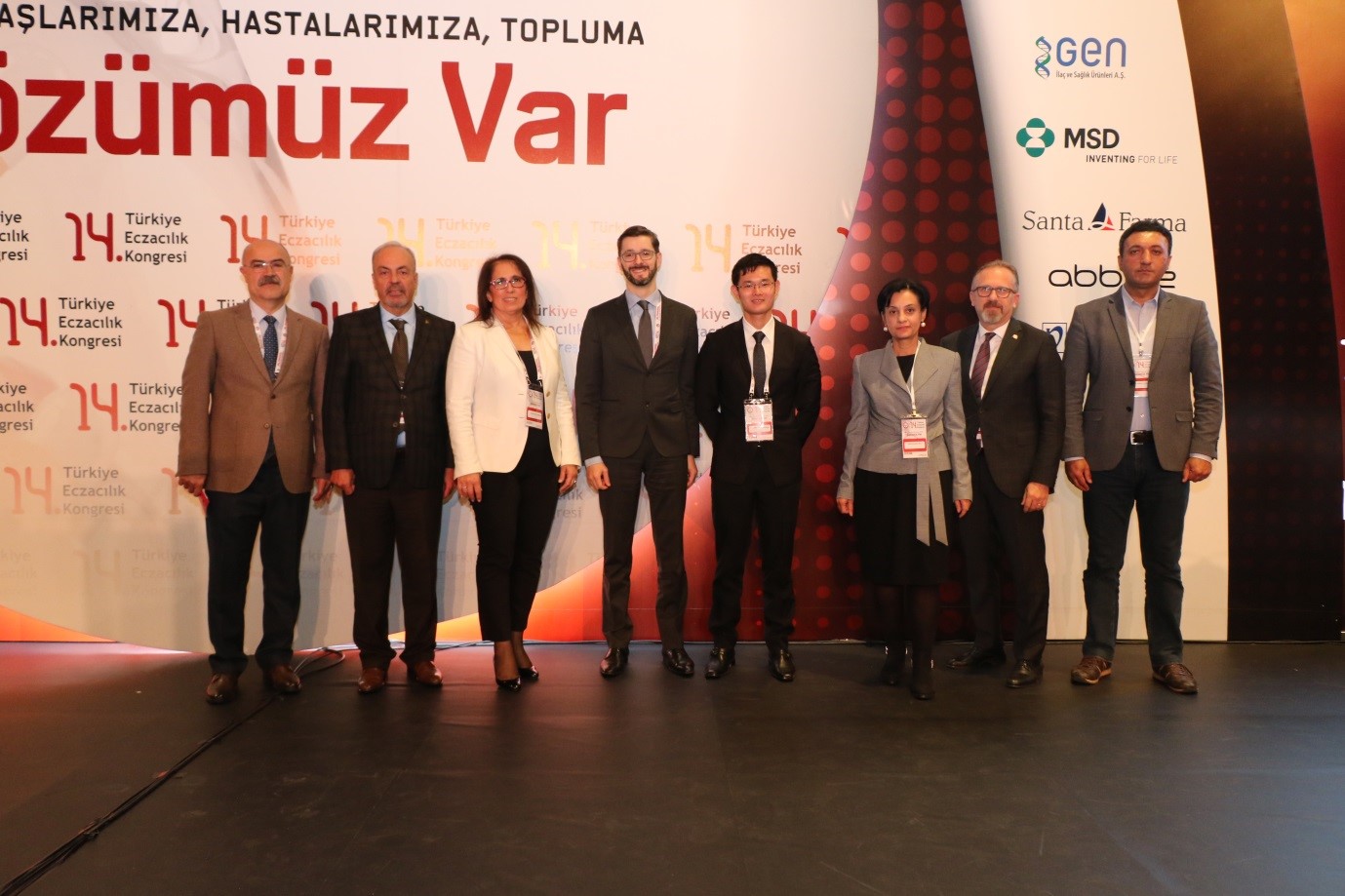 This presentation was a valuable opportunity for the workgroup to share its journey with an international audience and also learn about how Turkish pharmacy counterparts pave their own paths in homecare for the elderly. We wish them all the best in this journey.
The pharmacists from the Turkish Pharmacists' Association were very warm hosts who made time to introduce me to key attractions in Ankara. This was an opportunity to immerse myself in their culture and converse about their approach to pharmacy practice.
In Turkey, all pharmacies are owned by independent pharmacists as opposed to the chain pharmacies we have in Singapore. This impacts how they adapt to manpower issues. One of my hosts was a community pharmacist from Izmir (7 hours' drive away from our location) and he used a mobile application to remotely monitor the prescriptions at his store and review CCTV feeds, allowing him to supervise his pharmacy technicians while he was away at the 3-day pharmacy congress. He also shared on his stories when he had to be the on-call pharmacist in his town for 24 hours. This stood in contrast to my personal experience as a community pharmacist where we have colleagues to help cover duties in our absence.
My hosts took me to locations of historical significance, such as the Ataturk Mausoleum for Turkey's first President and generously shared on their local cuisine.
This trip was an eye-opener in more than one way, to say the least and I am thankful to the Turkish Pharmacists' Association for all the experiences I have gained on this journey.