The Pharmaceutical Society of Singapore Intermediate and Long Term Care (PSS ILTC) Pharmacists Workgroup recently received international recognition for her work with nursing homes.
On the 2nd of September 2018, Chairperson, Ms Grace Lee, represented the workgroup in receiving the Pharmacy Practice Improvement Award for our Nursing Homes Pharmaceutical Care Programme at the 78th FIP World Congress of Pharmacy and Pharmaceutical Sciences in Glasgow, UK.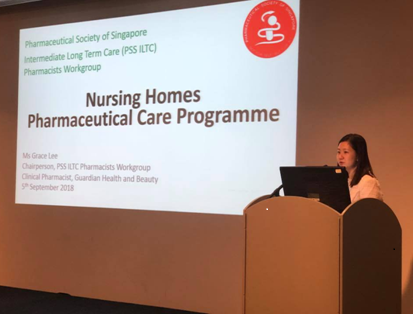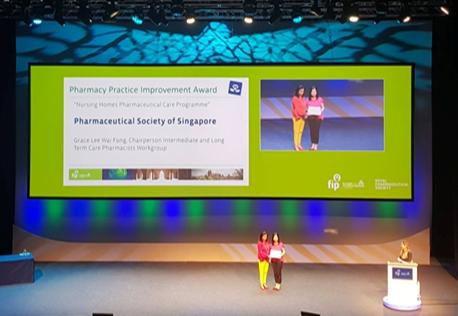 For the award ceremony, a 1 min video describing the Nursing Homes Pharmaceutical Care Programme was produced. You may watch the video here.
The FIP Pharmacy Practice Improvement Award is awarded to programmes that improve or expand pharmacy practice with some innovative vision on the pharmacist's role and is award annually.
Following this milestone achievement, Vice Chairperson, Mr Choo Yan Cheng will represent the workgroup to share about this programme at the invitation of the 14th Turkey Pharmacy Congress held in November 2018.
Congratulations to all members in the workgroup for winning this award!