What's Happening
Pharmacy News
You are here
PSS Shining Star is a PSS initiative that features individuals who embody the exceptional qualities of a community pharmacist.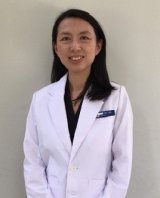 Name of Pharmacist: Ms Teo Hui Ling
A. Interview Questions
Why did you choose pharmacy as your profession?

 

Healthcare has always intrigued me since I am young. When I was in junior college, I was fascinated by how different chemicals react in our body and how a mere change of an atom in a molecule can cause a drastic change in response to our body. When the time came to decide which course to take at the university, I knew pharmacy would be my choice.

 

Why did you choose to be a community pharmacist?



I was a hospital pharmacist for more than 5 years. During this time, I saw many patients discharged from hospital. I feel I can do more for them rather than managing them at one acute setting. That was when I decided to move to the community settings so that I can be more involved in my patients' day to day management of their chronic diseases, as well as when they have any acute issue. I feel closer to my patients as a community pharmacist.

 

What helped/ motivated you to be where you are today?



When I see an improvement in the quality of life of my patients with chronic diseases and they are empowered in managing their health.

 

Who would you say is your role model, who inspired you to excel in the pharmacy field that you choose?



I would say my mother. My mum stopped her education when she was very young and has a poor grasp of English. However, that did not stop her from doing jobs that were done by electrical engineers. (My mum designs and manufactures power transformers). It was not easy, but that taught me resilience and the need to excel in whatever I do.

 

What is your advice for your fellow pharmacists and for people who are considering this career?



There is a lot of talk now on how many professions would be replaced in the future by digital advancement. To stay relevant, we need to understand our patients' needs (physically, mentally, emotionally, and financially) and recommend them the best option to better manage their health. Machines can never replace human's empathy for life and the touch we can provide.

 

Given that Singapore will be experiencing one in three citizens aged 65 and above by 2030, how do you think pharmacists can contribute to the healthcare of this group of people?



We should move away from seeing ourselves as the "decision maker" for our patients and move towards empowering our patients to make the right decisions. Guide and/ or partner our patients towards the treatments and tests that they need and the kind of lifestyle they want to live. Advancement in medical health has on occasion led to expensive treatments and over diagnosis (too much tests). As pharmacists, we should empower our patients with information and let them decide on how best they could manage their own personal health.

 

What is the most memorable moment in your pharmacy career?



The day I was recognized as a valuable member of the healthcare team during a grand ward round.

 

Describe your career progression path.



I started at a junior position to learn all the ropes to be a competent pharmacist. With experience gained and courses / conferences / attachments attended, I get to specialize in the field and I get more involved in work we specialized in. At the same time, I am also more involved in the planning and training of our future professionals.

 

Can you describe a typical day at work?



All days must start with a cup of kopi kosong before sending my kids to school. Depending on the day's schedule, the morning part are usually used for clinic activities like conducting medication review services, providing anti coagulation services or resolving patients' medication issues (lost medications, brown bag services etc). Afternoons are taken up for meetings like Pharmacy and Therapeutics committee, pharmacy automations, medication safety discussions and Multi-Disciplinary Teams or training / mentoring of staff (pre-registration pharmacists and pharmacy technicians). The day ends with mummy duties, preparing dinner and listening to my kids talk nonstop about things that happened in the school.

 

What do you think are the important skills that a pharmacist needs to be equipped?



All pharmacists need to possess the skill to empathize with their patients. Without it, all things planned and decided may not be meaningful to our patients.

 

What is your wish list to your patients/ the public who comes to you?



A well empowered patient who knows what he/she wants for his/her health.