What's Happening
Pharmacy News
You are here
PSS Shining Star is a PSS initiative that features individuals who embody the exceptional qualities of a community pharmacist. Featured Pharmacist: Ms Grace Kng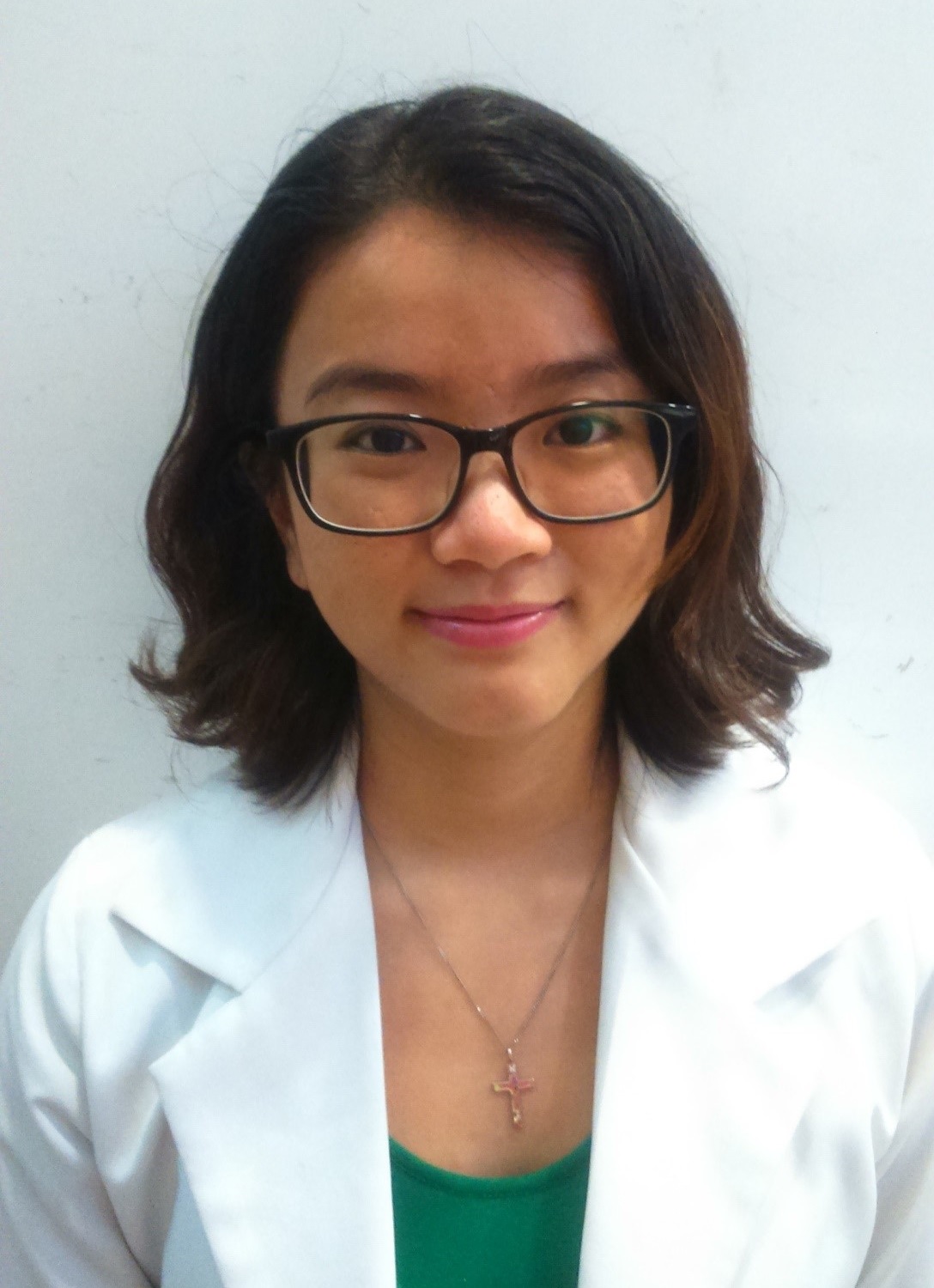 Ms Grace Kng, Pharmacist, Watsons Marina Square
Why did you choose pharmacy as your profession?



I had formerly intended to join another profession , but parental influence led me to put Pharmacy as my second option and here I am now. Even after my graduation, for the first year or so I was still making plans to save up enough money to pursue my ambition. However changing circumstances have shown pharmacy to be a rewarding profession worth staying on for.

 

Why did you choose to be a community pharmacist?



I decided to become a community pharmacist because I felt that this area / sector is where I could make the most direct impact. I did not like the idea of simply sitting behind a screen, looking at medication lists all day. Patient interaction was the key and I wanted to get on the ground level with them, to understand both their needs and their own understanding of their therapy by talking with them directly. I always feel I learn as much from them as they do from me.

 

What helped/ motivated you to be where you are today?



People, the public, our patients. Knowing that I can make an impact in their lives has helped motivate me to continue in this line.

 

Who would you say is your role model, who inspired you to excel in the pharmacy field that you choose?



There are so many inspirational figures in pharmacy. Dr Joyce Lee, one of our lecturers in NUS whom gave me the first indication that pharmacists can do a lot more than just dispensing medicines; Ms Lu Siu Ying, Senior Pharmacist from Watsons whom first inspired my passion for community pharmacy; Ms Bernadette Lim from NHGP whom helped develop my interest in Nursing Home and geriatrics; And last but definitely not the least, Ms Chung Wing Lam, Principal Clinical Pharmacist from Watsons who constantly encouraged me to push my limits and not be afraid to partake in new projects which I am interested in.

 

What is your advice for your fellow pharmacists and for people who are considering this career?



Do not be afraid to explore the capabilities and push the boundaries of the pharmacy profession. The pharmacy profession is constantly changing and evolving and the future is not set in stone.

 

Given that Singapore will be experiencing one in three citizens aged 65 and above by 2030, how do you think pharmacists can contribute to the healthcare of this group of people?



It has been shown that citizens aged 65 and above are more at risk of Polypharmacy and adverse drug effects. Pharmacists are experts in medications reconciliation and optimisation, and will undoubtedly play a vital role in ensuring that the elderly are able to obtain the most benefit from their therapy.

 

Describe your career progression path.



I completed my pre-registration training at National Healthcare Group Bukit Batok in 2014 and decided to join Watson's Personal Care Stores Pte Ltd as I felt community pharmacy fitted me the best.

I joined the Watsons Nursing Home portfolio due to my interest in geriatrics and have been actively involved in the PSS Intermediate Long Term Care Pharmacist Workgroup for the past 3 years.

As of 2015 I joined the PSS Community Chapter and took up the role as Secretary for term 2015/2016. I have been involved in its projects such as the Community Pharmacists Health Champion Program (CPHCP) and the PSS Practice Guide for Minor Ailments.

I also took up the position as the Chairperson for Intermediate and Long-Term Care (ILTC) Pharmacists Workgroup 2016. I had the opportunity to be invited to the 2016 Taiwan Society of Health System Pharmacist Congress themed "Integrated Pharmaceutical Care for an Aging Society" to speak and share on Singapore's experience in establishing pharmacists' role in the ILTC sector. Finally due to my interest in tackling Polypharmacy head–on, I have recently joined the PSS De-prescribing Workgroup. The workgroup combines the efforts of pharmacists from various backgrounds (community, general hospital, community hospital) to promote safe and effective medication optimisation with an emphasis on de-prescribing drugs which are unnecessary or may potentially cause adverse drug events.

 

Can you describe a typical day at work?



The main responsibilities of a community pharmacist include dispensing Pharmacy-Only and Prescription-Only medications, instruct patients on the use of medicines and medical appliances, and providing advice on health related inquiries. In addition, we must also ensure all equipment are clean and in good working order, as well as having sufficient inventory.

Aside from this, some of my days are spent outside the dispensary, in the nursing homes conducting medication audits, medication reviews and drafting standard operating procedures to ensure high standards of medication management in their institutes.

 

What do you think are the important skills that a pharmacist needs to be equipped?



The basic set of skills that all efficient pharmacists should have is: clinical skills, communication skills and interpersonal skills. But to be a truly excellent pharmacist, you will need one other thing -- Passion for your work.

 

What is your wish list to your patients/ the public who comes to you?



Everyone would have their idea of the ideal patient. For me my wish is simple, 'own your health'.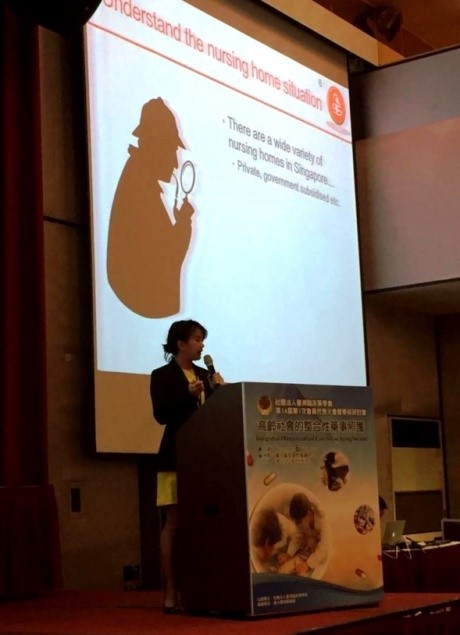 Picture above: Ms Grace Kng sharing about Singapore's experience in establishing pharmacists' role in the ILTC sector
Picture (from left): Ms Grace Kng, Ms Yong Pei Chean Ex Officio for ILTC Pharmacist Workgroup, with Ms Patty Ying Pi Yang (Taiwan Pharmacist Association, Director of International Affairs)
 
Commendation by her colleague
'I would like to compliment Grace for her great passion for pharmacy, particularly in championing the Community Pharmacist Health Champion Programme (CPHCP) among the pharmacists. Her dedication to the pharmacy profession and teamwork spirit are highly commendable.' – Ms Germaine Soo, Senior Pharmacist, Watsons Singapore