What's Happening
Pharmacy News
You are here
PSS Shining Star is a PSS initiative that features individuals who embody the exceptional qualities of a community pharmacist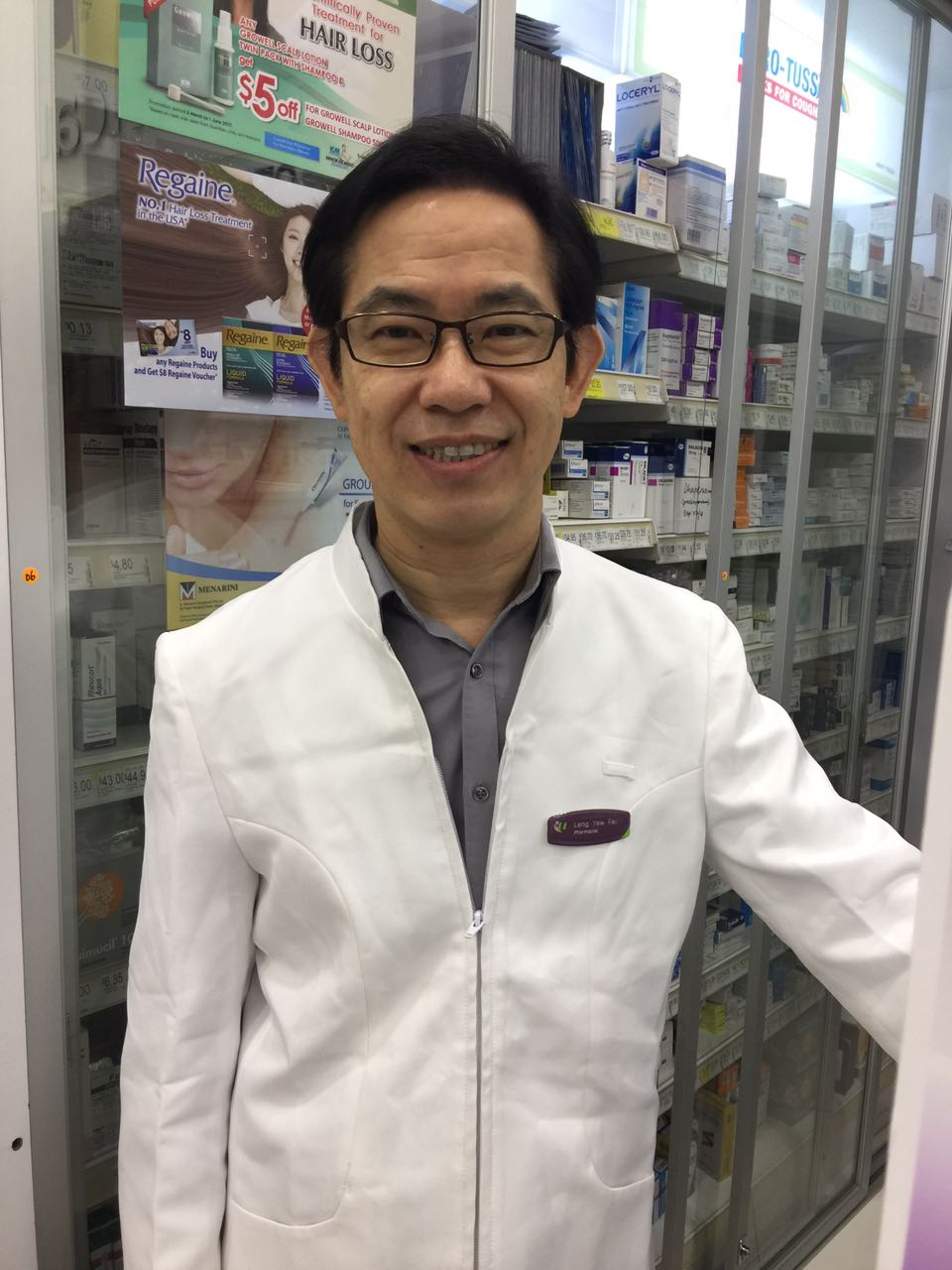 Name of Pharmacist: Mr Leng Yew Fei
A. Interview Questions
Why did you choose pharmacy as your profession?


I wanted to take up a course which allowed me to go into a specialized field during school day which could make a difference to people's life.
 

Why did you choose to be a community pharmacist?


Being a community pharmacist allows me to enjoy more flexibility and timing when I interact with my patient. The nature of the job also allows me to balance work and family life better.
 

What helped/ motivated you to be where you are today?


When customers show their appreciation for the service that I provide, it helps to motivate me and is one of the reasons why I am here today.
 

What is your advice for your fellow pharmacists and for people who are considering this career?


There will always be ups and downs in our everyday interaction with patients and customers. However, we must always remember to have the passion to do our job and that our patients will always come first.
 

Given that Singapore will be experiencing one in three citizens aged 65 and above by 2030, how do you think pharmacists can contribute to the healthcare of this group of people?


Pharmacists can be better trained on geriatric care that includes management of conditions like dementia, chronic disease management, wound management, rehabilitation, work with healthcare groups, and including families of patients to improve the quality of life for the elderly and their caregivers.
 

What is the most memorable moment in your pharmacy career?


There was an old auntie whom I helped to dress her wound that was on her arm. After that incident, she started to give me dumplings during Duan Wu Jie (Rice Dumpling Festival) for many years!
 

Describe your career progression path.


I have been practicing as a pharmacist on the frontline since the very beginning. This is the place that I enjoy practicing at.
 

Can you describe a typical day at work?


In a typical day at work, I will see the customers or patients that come into my pharmacy and try my best to provide advice for their health related questions and offer medicinal assistance where necessary.
 

What do you think are the important skill(s) that a pharmacist needs to be equipped?


Communications skill is one of the most important skills that a pharmacist should be equipped with. Good communications skill does not just involve us talking to patients but it will encompass both listening and talking to patients. Without a good listening ear or skill, we may not 'talk' and 'provide' the proper advice for patients.
 

What is your wish list to your patients/ the public who comes to you?


The general public will be more informed about self medication and treatment of minor ailments, and to understand when to seek medical attention when required.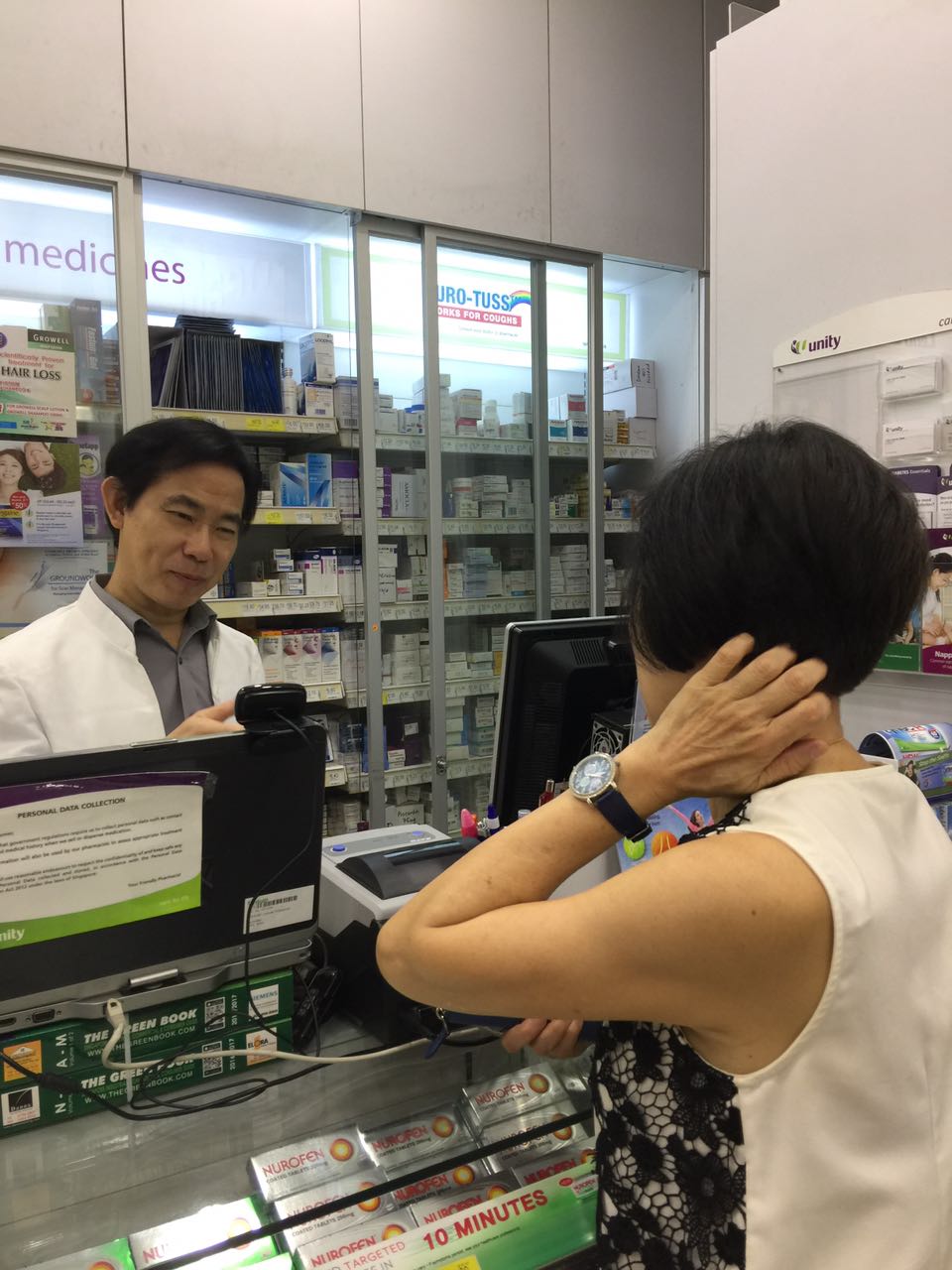 Compliments Received
"Mr Leng is a very patient person and is very helpful in clearing patients' doubt. As a colleague, he is always willing to share his knowledge and answer any questions." - Cherie
"Mr Leng treats customers very patiently and politely. He has a good relationship with the colleagues in the store and willing to help colleagues in doing their daily work to improve the efficacy of the job." - Jenny