What's Happening
Pharmacy News
You are here
PSS Shining Star is a PSS initiative that features individuals who embody the exceptional qualities of a community pharmacist.
PSS Shining Star Interview
Watsons – Ms Tan Poh Leng
Who is Ms Tan Poh Leng?
Ms Tan Poh Leng is a senior pharmacist at Watsons Hougang Mall. She graduated from National University of Singapore. She is the Deputy Chief Preceptor for Watson's Pre-Registration Pharmacists. She is also the leader of Watson's Intermediate and Long Term Care (ILTC) Portfolio and a member in the PSS ILTC workgroup, which comprises of pharmacists providing pharmaceutical services to intermediate and long-term care institutions.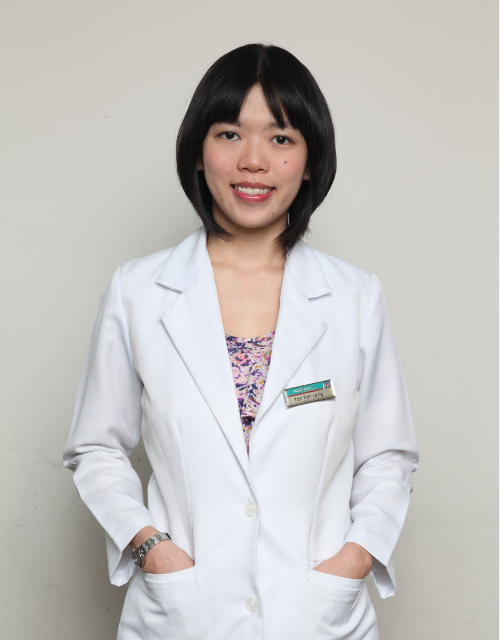 1.              Why did you choose pharmacy as your profession?
My parents have been on some medications for their medical conditions. An in-depth understanding of drugs would enable me to help them achieve a better control of their medical conditions. Therefore, I chose pharmacy as my profession.
2.              Why did you choose to be a community pharmacist?
Being a community pharmacist allows me to gain knowledge beyond pharmacy practice and pharmacotherapeutics. I have learned about the non-pharmacological management of disease, the business aspects of retail pharmacy, as well as the soft skills that are necessary for forming good relationships with store management colleagues and customers.
3.              What helped or motivated you to be where you are today?
Firstly, as a mother of two, the encouragement and help from my parents enabled me to work with a peace of mind, knowing that my children are in good hands. Secondly, I am driven by the appreciation from my students and regular customers to work harder and continuously improve.
4.              Who would you say is your role model, who inspired you to excel in the pharmacy field that you choose?
I have many role models and I learn from each of them.
I admire Ms Chung Wing Lam for her tact and thoroughness; Ms Yong Pei Chean for her dedication and passion for the profession, as well as her care for the juniors no matter how busy she is; Ms Mariam Alkhatib for her zest; Ms Sharene Goh for her can-do attitude; and Prof Lita Chew for being able to balance between her role as the Chief Pharmacist and a mother-of-four.
5.              What is your advice for your fellow pharmacists and for people who are considering this career?
1. For our fellow pharmacists in the hospitals, I hope community and hospital pharmacists can work more closely together, so that we can complement each other for better patient care.
2. For community pharmacists, let us advance beyond merely dispensing medications from behind the pharmacy counter. There are many projects in which we can be involved in to expand the roles and impacts of community pharmacists – for the betterment of patients and for our profession.
3. For people who are considering this career, be prepared to embrace lifelong learning! Community pharmacists are the most accessible and reliable source of information to the general public. Therefore we have to constantly update ourselves with the latest medical information. Also, stay humble – do not be afraid to acknowledge and admit your lack of knowledge – look for the right answers, learn something new, and move on.
6.              Given that Singapore will be experiencing one in three citizens aged 65 and above by 2030, how do you think pharmacists can contribute to the healthcare of this group of people?
Plenty of opportunities!
Firstly, the elderly are more likely to have multiple conditions, seeing different doctors, and expose to polypharmacy. We can be their go-to persons to help reconcile their medicines, identify and minimize any drug-related issues.
Secondly, for elderly with mobility problems, instead of having them coming to the pharmacy, we could visit them at their homes or activity centres to help them with their medications. We are already doing this for the elderly in nursing homes and it is time to reach out to other elderly too.
Finally, for caregivers of the elderly, we can also support them by providing reliable information on medications. For instance, we can advise them on potential drug side effects to look out for, and how to manage them.
7.              What is the most memorable moment in your pharmacy career?
Any preceptor would be able to relate to this—the first farewell present with a handwritten "thank you" note from a student/ mentee. It was a show of appreciation for my coaching.
Some customers came back to thank me for recommending medications and self-care tips that worked for them effectively. Some regular customers would walk into the pharmacy just to say hello to me. Those who had seen me with a big belly years ago would even ask how my children are. Little things like these make my day!
8.              Describe your career progression path.
I joined Watsons after completing my pre-reg training.
I had stints in the Roster Team, Orientation Team and Social & Welfare Committee, before deciding to play a more active role in clinical portfolios, namely the Preceptorship Portfolio, as well as Intermediate and Long Term Care (ILTC) Portfolio, formerly known as Nursing Home Portfolio.
9.              Can you describe a typical day at work?
I would report to my store by 11.30am, check emails, attend to the customers, read up on continuing education materials and do housekeeping for my dispensary. If there are students, I would teach them and guide them through their assigned tasks. At the end of the day, I would go through with them on what they have learned.
10.           What do you think are the important skills that a pharmacist needs to be equipped?
On top of the list, a pharmacist must have good clinical knowledge.
Secondly, is having empathy, the ability to "put oneself in another's shoes." For instance, other than the indication, dosage, side effects and drug interactions of the medicines, we also need to consider the patient's point of view. Using an elderly patient as an example, we may need to consider if our counseling is clear and loud enough for them to absorb the take-home message; whether the medication regimen is too complicated, are the tablets too big or unpalatable, etc.
11.           What is your wish list to your patients/ the public who comes to you?
I wish that they know that we have the same goal—that is, for them to achieve better health.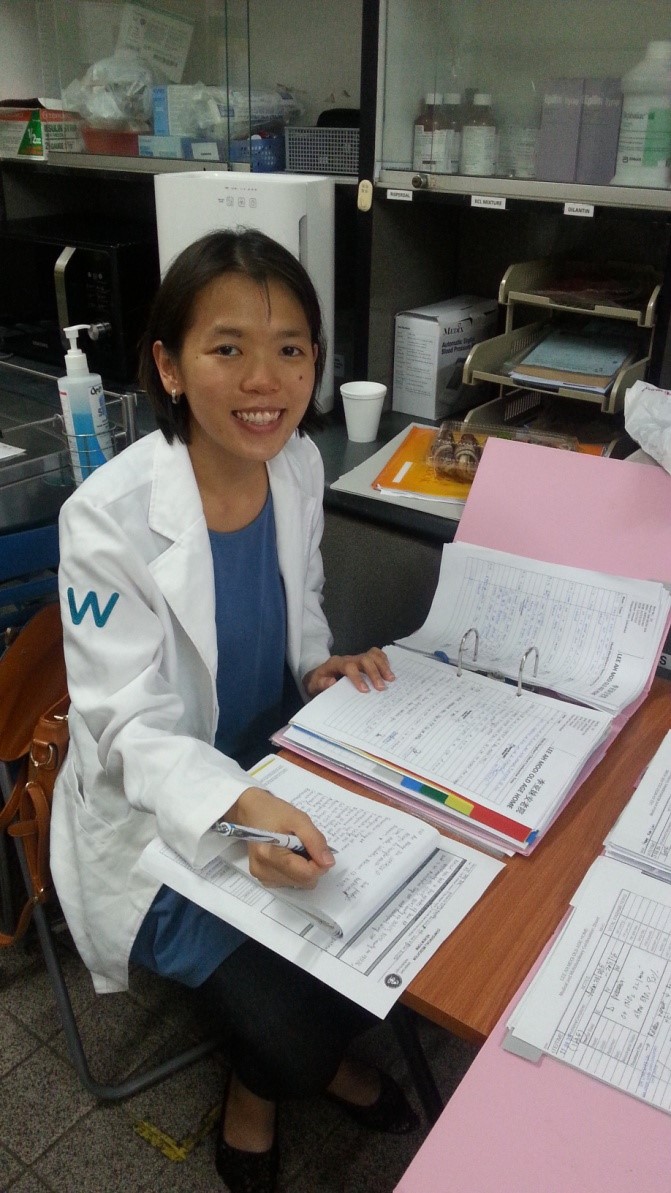 On the job: Besides her regular duties at the pharmacy store, Ms Tan Poh Leng performs medication review and audit local nursing homes, as part of her contribution under ILTC portfolio.