The 7th Asian Conference on Clinical Pharmacy (ACCP) was held in the buzzing modern city of Shanghai between 6-9 Jul '07.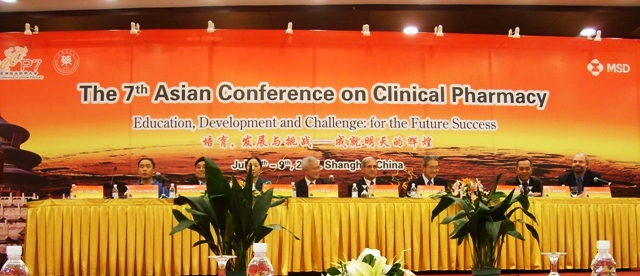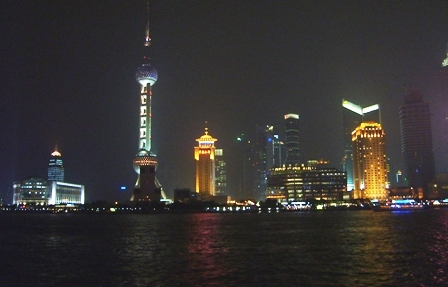 This marked the 10th anniversary of the event following its inception by a group of pharmacists from China, Korea, Japan and USA who got together to promote "clinical pharmacy" practice, education and research.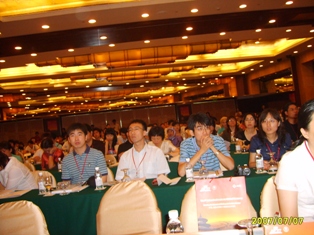 Our PSS President led a delegation of 6 members from Singapore to participate in this event. Singapore was also one fo the latest countries amongst the 11 other Asian nations that supported the ACCP movement. During the pre-conference meeting for the country representatives, the draft copy of by-laws and constitution were adopted, paving the way for ACCP to assume a more official status after about 10 long years. In the meeting, Prof. Li Dakui of China was elected the President for a one-year term.
For the first time, Singapore was represented by 6 delegates, featuring 4 oral presentations and 2 poster presentations. Next year's ACCP will be held in Bandung, Indonesia; and the 2009 event will go to Seoul, Korea. Singapore is set to be the host for the 2010 ACCP, the 10th meeting to be held since its inception. More reports will be updated in the next issue of the eBulletin.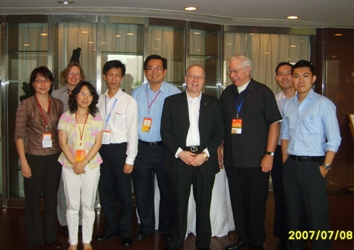 **********