By Mr Wang Kaiye, Chairperson, 32nd Singapore Pharmacy Congress Organising Committee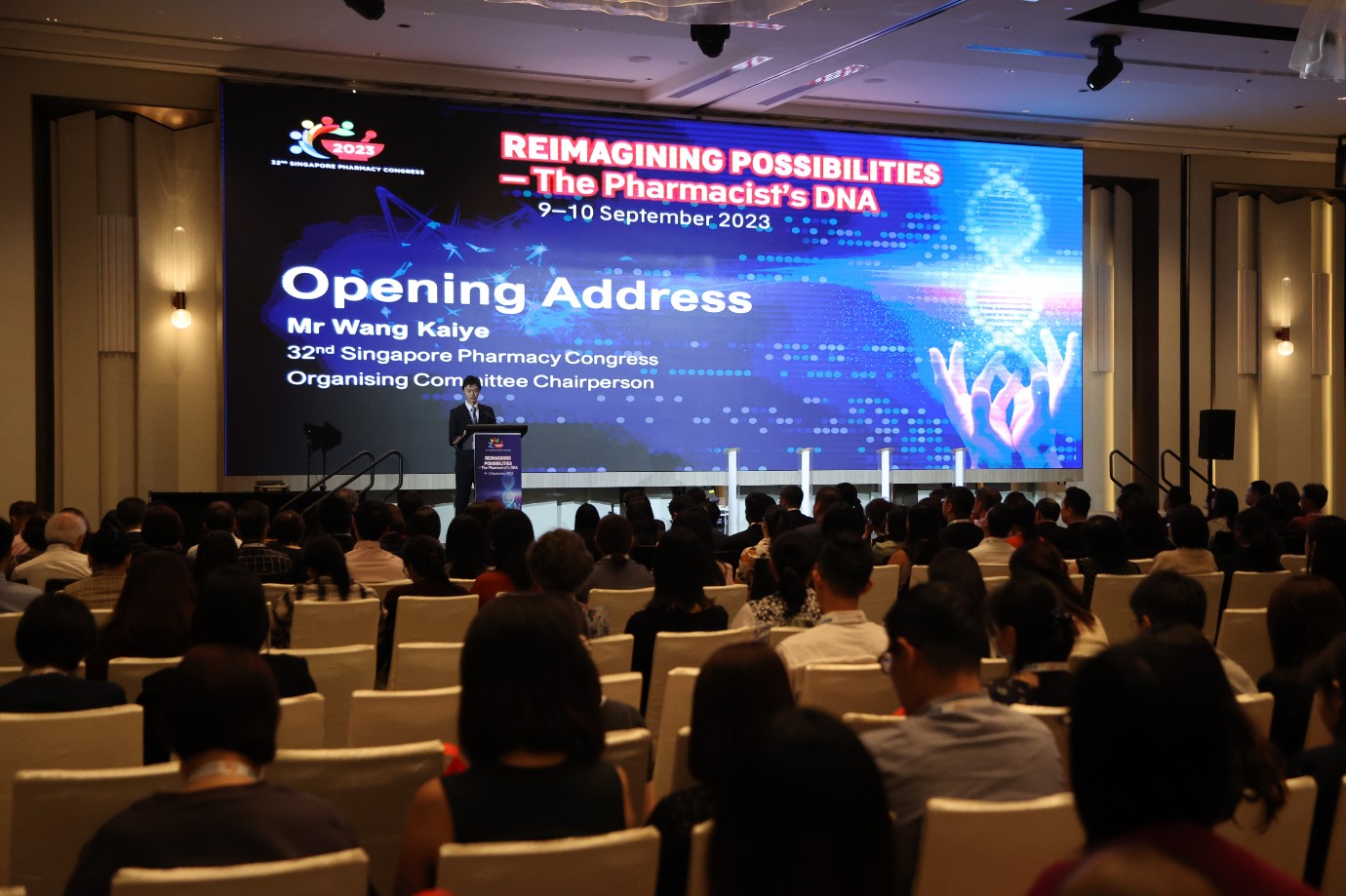 The 32nd Singapore Pharmacy Congress (32SPC), held on 9 and 10 September 2023 at the Grand Copthorne Waterfront Hotel, pivoted on the theme "Reimagining Possibilities – the Pharmacist's DNA." Amidst the unique challenges that the pharmacist's profession faces in Singapore, this congress served as a riveting platform for over 800 professionals to delve into the visionary aspects of pharmacy, fostering a future-forward dialogue to navigate through these challenges.
A week prior, the Heart Failure Workshop marked a landmark collaboration with the Heart Failure Society of Singapore (HFSS), showcasing the first significant partnership with doctor-clinicians. This collaborative endeavor set a tone of interdisciplinary learning and knowledge exchange, significantly enriching the congress's discourse and underlining the importance of multi-disciplinary collaboration in advancing patient care.
The congress commenced with an enlightening speech by the Guest of Honour, Professor Kenneth Mak, Director-General of Health, Ministry of Health, Singapore, who acknowledged the indispensable contributions of pharmacists, especially during the challenging times of the COVID-19 pandemic.
His speech can be read here.
Following the opening speech, the stirring keynote by Dr. Fei Sim resonated well with the attendees, with a near-universal acknowledgment of its applicability in their practices. The discourse continued with the Chief Pharmacist's address in the 2nd plenary, which was met with high acclaim, emphasising the growing realms of responsibilities and capabilities of pharmacists.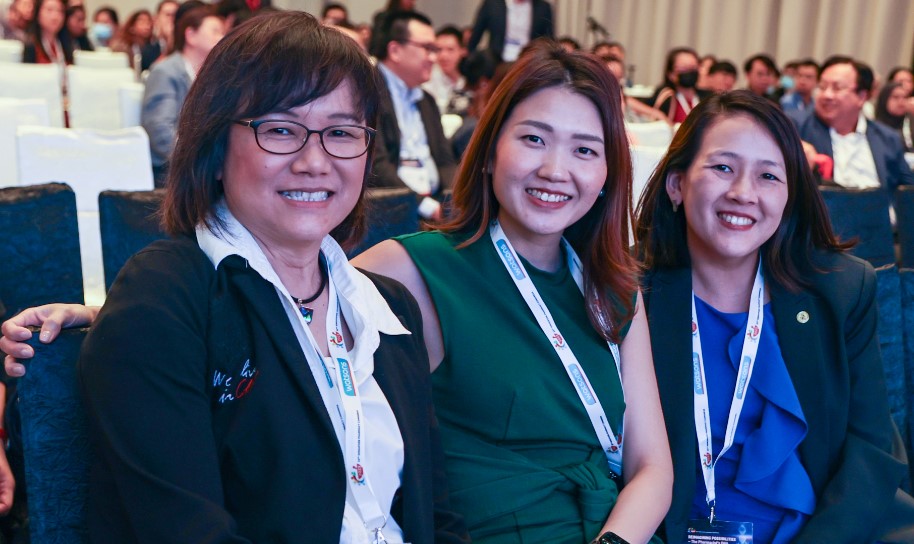 The 32SPC also introduced the fireside chat format in the closing plenary. This plenary concluded the Congress by urging the fraternity to reimagine and actively pursue novel possibilities. This platform facilitated a rich discussion, shedding light on the hurdles and elaborating on the current challenges while propelling the dialogue toward envisioning innovative solutions.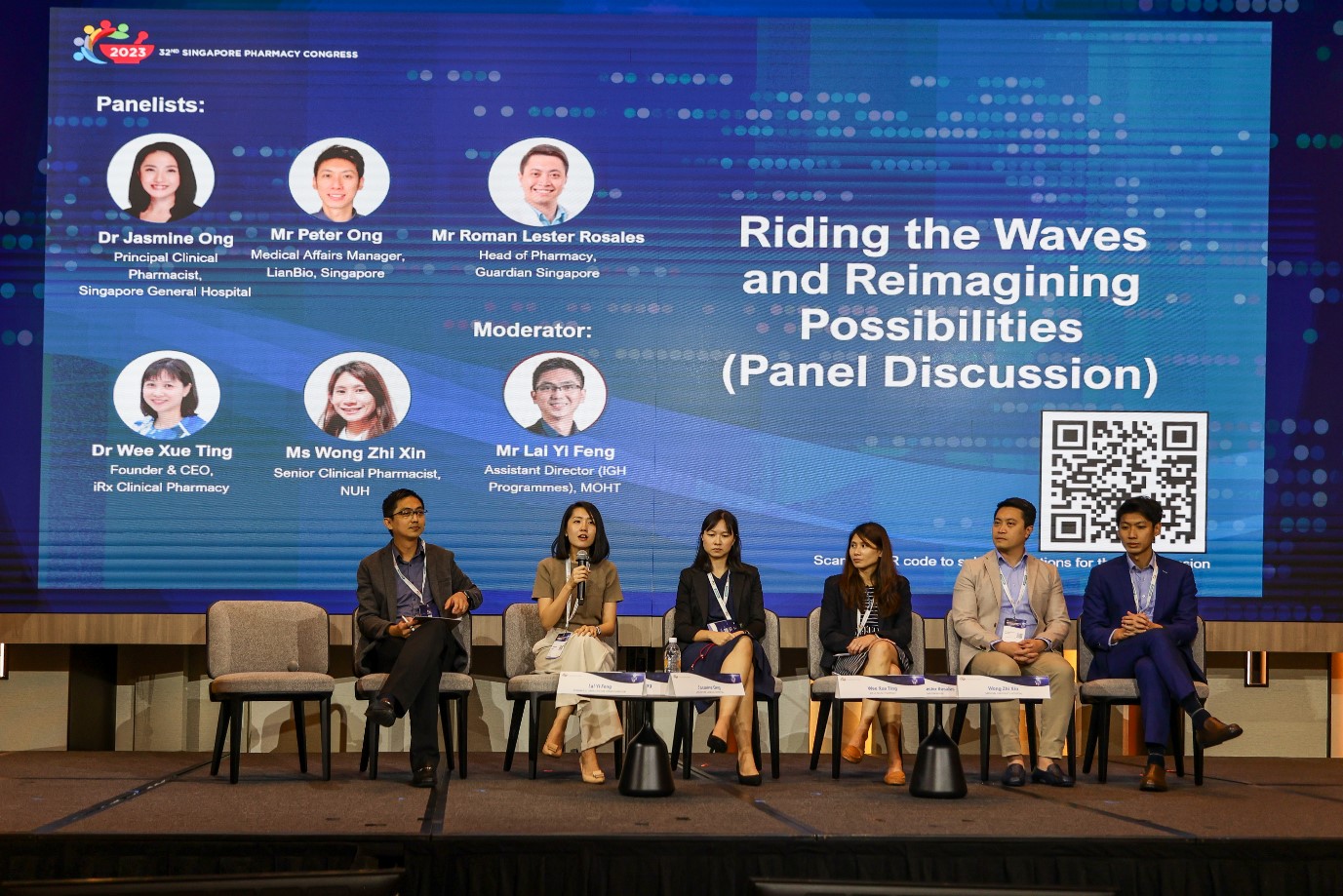 Rice Media acknowledged the congress as a momentous event, highlighting the seismic shift in the pharmacist's role, making it a precursor to the global celebration of World Pharmacists Day.
In conclusion, the congress has sowed seeds of inspiration and reflection amongst the fraternity. The resounding message echoed through the halls of Grand Copthorne Waterfront Hotel, inspiring a collective stride towards reimagining and evolving the pharmacist's DNA. As we reminisce the insightful discussions and the camaraderie shared, the essence of the congress theme 'Reimagining Possibilities – the Pharmacist's DNA' continues to resonate, urging a continual strive towards a healthcare system where the role of pharmacists is not just imagined but lived each day. With hopeful anticipation for the future, the congress has potentially left a meaningful imprint, propelling the fraternity towards a realm of boundless possibilities, reinforcing the congress's theme, and envisaging a promising trajectory for the pharmacy profession in Singapore.