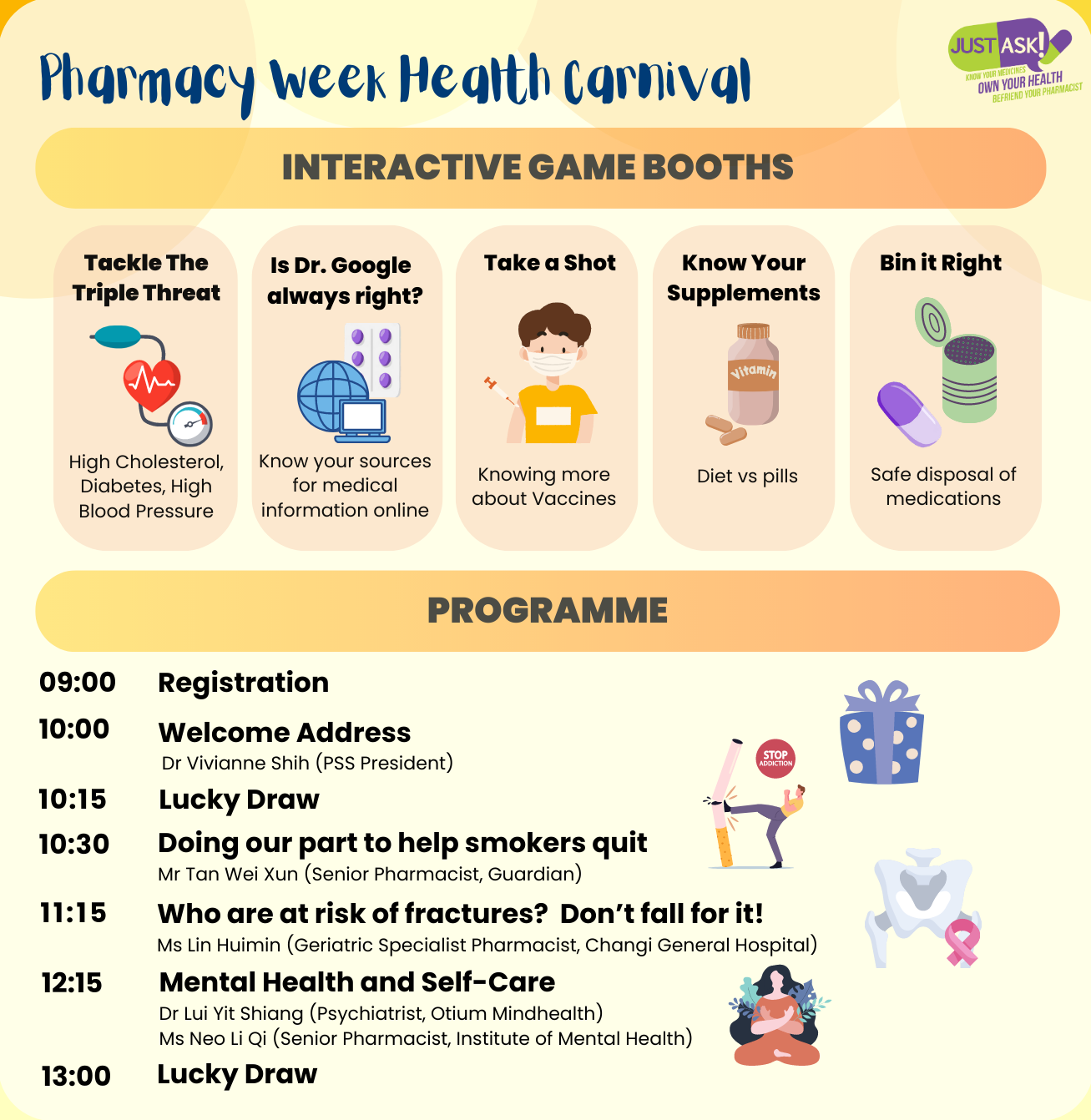 Greetings from the PSS Pharmacy Week 2023 Organising Committee!
We're excited to share that our theme for this year's Pharmacy Week is "Take Charge Towards A Healthier SG", which aims to inspire informed action towards personal health through provision of knowledge and awareness about medicines and health related practices.
In the month of September, we will have a series of activities in conjunction with the World's Pharmacy Day on 25th September, so look out for our PSS social media (Instagram and Facebook) to participate and stand a chance to win a gift!
Save the date for Annual Pharmacy Week Health Carnival!
Pharmacy Week Health carnival will be happening on 17 September 2023 (Sunday) at Fernvale Community Club Atrium. The event will run from 9.00am to 1.30pm, with live talks, interactive games, goodies bags and lucky draw to be won! We hope to see you there and don't forget to invite your friends and family too! For more information and on pharmacy week please visit our website for more updates.
CLICK HERE or SCAN the QR code below to register now