The World Antimicrobial Awareness Week (WAAW) Inter-Hospital Webinar Series 2021 will be taking place from 1st to 29th November. Hear from their panel of experts about preventing the further emergence and spread of antimicrobial resistance!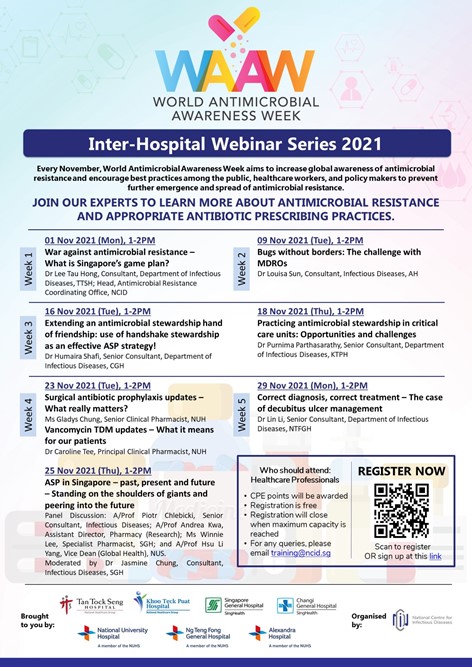 Organizer: National Centre for Infectious Diseases
Time:  1-2pm on the 1st, 9th, 16th, 18th, 23rd, 25th, and 29th of November.
Who should attend: This event is open to all healthcare professionals.
 
Click here for more details and to register!