The 20th Asian Conference on Clinical Pharmacy (ACCP), in conjunction with the 30th Singapore Pharmacy Congress, was successfully held virtually in Singapore from 1-4th July 2021, connecting clinical pharmacists across Asia, despite the ongoing COVID pandemic.
"Pharmacy Beyond 2020: Changing Landscapes, Improving Lives" was this year's theme, and attracted more than 1,000 participants and 200 abstract submissions across Asia.
Mr Ong Ye Kung, Minister of Health, Singapore was the Guest of Honour and Prof Kwon Kwang-il, ACCP Board President (2020/2022) welcomed everyone to the conference. Prof Kwon expressed his hopes that this event will help all clinical pharmacists in Asia to improve healthcare services through the interchange of the education system and clinical practice experience.
Ms Yong Pei Chean, President of the 115th PSS Council along with Mr Lai Yi Feng and Ms Chean Ning Wei Tracy, Co-Chairpersons of the 20th ACCP Organizing Committee marked the opening of the conference by striking on the traditional "gong".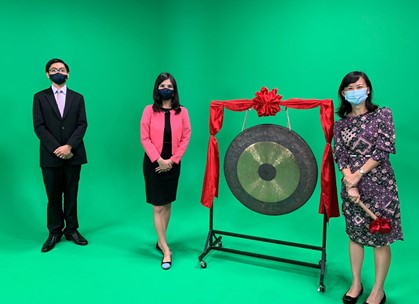 This was the first ever online ACCP, and participants were treated to a virtual site visit to 4 different hospitals in Singapore, namely TTSH, NUH, SGH, KKH and DCH Auriga, specialising in distribution and warehousing. Like a physical event, the virtual 4 day event ACCP was knowledge-packed with plenary sessions and parallel symposium tracks centred on a myriad of topics from clinical sharing, regulatory, education to more recent developments such as COVID, Telehealth and data driven eHealth. At the end of the day 3, a virtual social night was held over Zoom.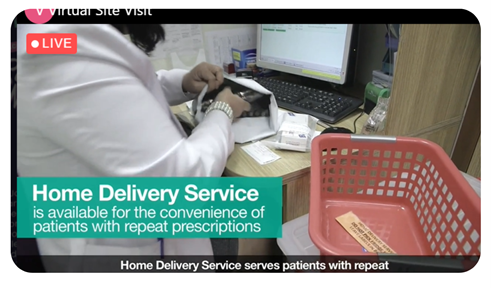 Ms. Yong Pei Chean, officially closed the 20th ACCP by passing the baton to Dr. Hiroyuki Kamei, Chairperson for the ACCP 2022 Organizing Committee. The theme for ACCP 2022 will be "The Next Stage of Clinical Pharmacy from Asia" and will be held virtually from Nagoya, Japan from 11-14th Feb 2022.
See you again in ACCP 2022 !