In The Spotlight is a PSS initiative by the Hospital Chapter that features individuals working in the hospital setting for their extraordinary work. In this issue we shine the spotlight on Dr Chuang Shen Hui, Principal Pharmacist (Clinical) from Tan Tock Seng Hospital (TTSH).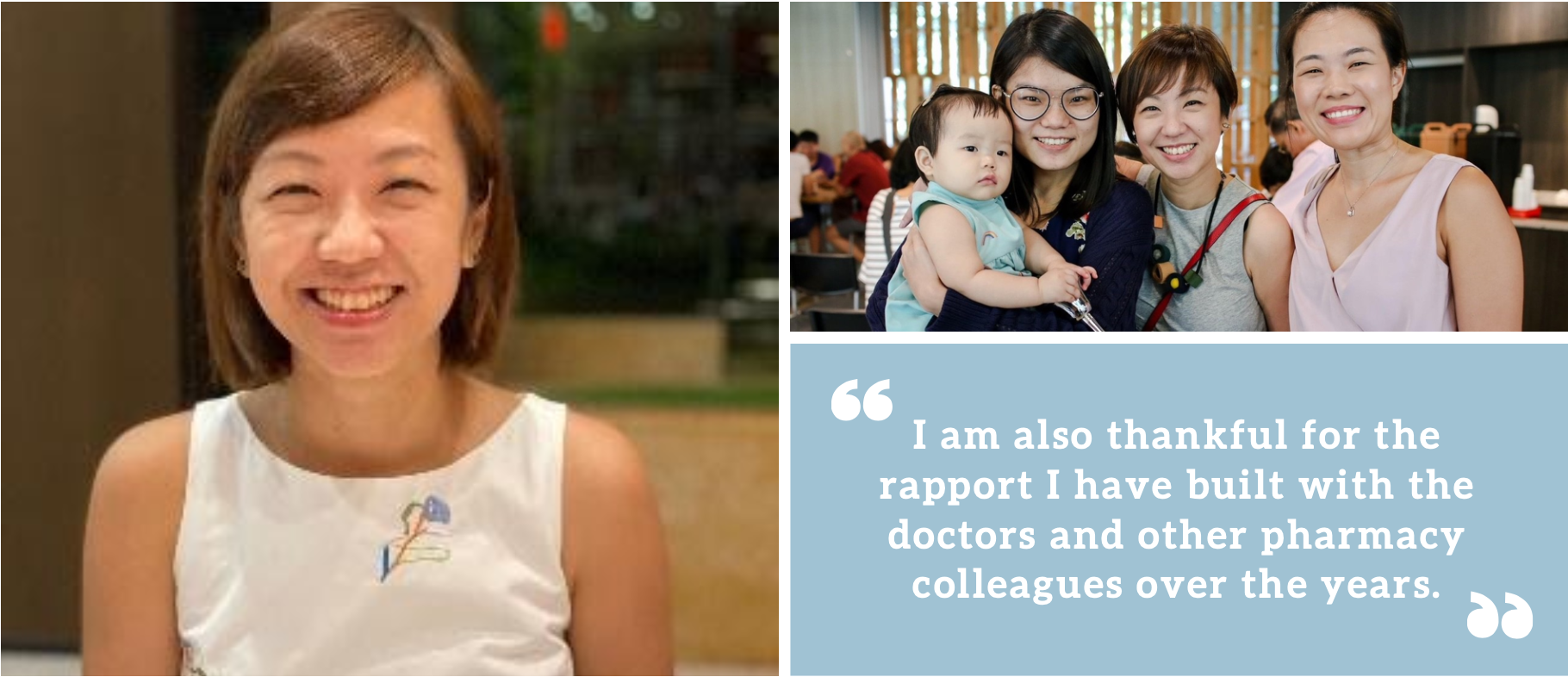 Dr Chuang graduated from the National University of Singapore (NUS) with a Bachelor of Science (Pharmacy) degree. She was subsequently awarded a full scholarship by TTSH to pursue her Doctor of Pharmacy (Pharm.D.) in NUS, where she graduated as the top student of her batch, and was awarded the Deloitte Prize. She is also a US Board Certified Pharmacotherapy Specialist since 2012.
Over the course of her clinical practice, Shen Hui has made numerous contributions to improve the delivery of patient care. She is the first pharmacist in TTSH to pioneer renal pharmacy services to support the inpatient renal ward and outpatient peritoneal dialysis, glomerulonephritis and renal transplant clinics.
Being a mother to 3 beautiful young children, Shen Hui is no stranger to educating others, be it her juniors, peers or colleagues. She is a passionate teacher and is actively involved in mentoring pre-registration pharmacists, pharmacy residents and Pharm.D. clerkship students during nephrology rotations. She has also given lectures on pharmacotherapy (Renal Medicine) to the trainees of the National Collaborative Prescribing Programme. Her efforts in teaching have been recognized and she was awarded the National Healthcare Group Teaching Award for Pharmacy Senior Preceptors in 2015.

Describe the most satisfying/fulfilling day in your life as a pharmacist.
My greatest reward is when patients or their caregivers appreciate what I do to help them in their care. It can be a simple gesture like a smile, a warm handshake, or even simply asking me how I have been after they have not seen me for a while. I feel grateful to know they trust me and share their medication management issues honestly. I am also thankful for the rapport I have built with the doctors and other pharmacy colleagues over the years.

What would your best advice be for the younger pharmacists, especially when faced with challenges to motivate them and keep them going?
These are some beliefs and values that have guided me in my career, to keep me going when I am faced with stressful work situations or challenges.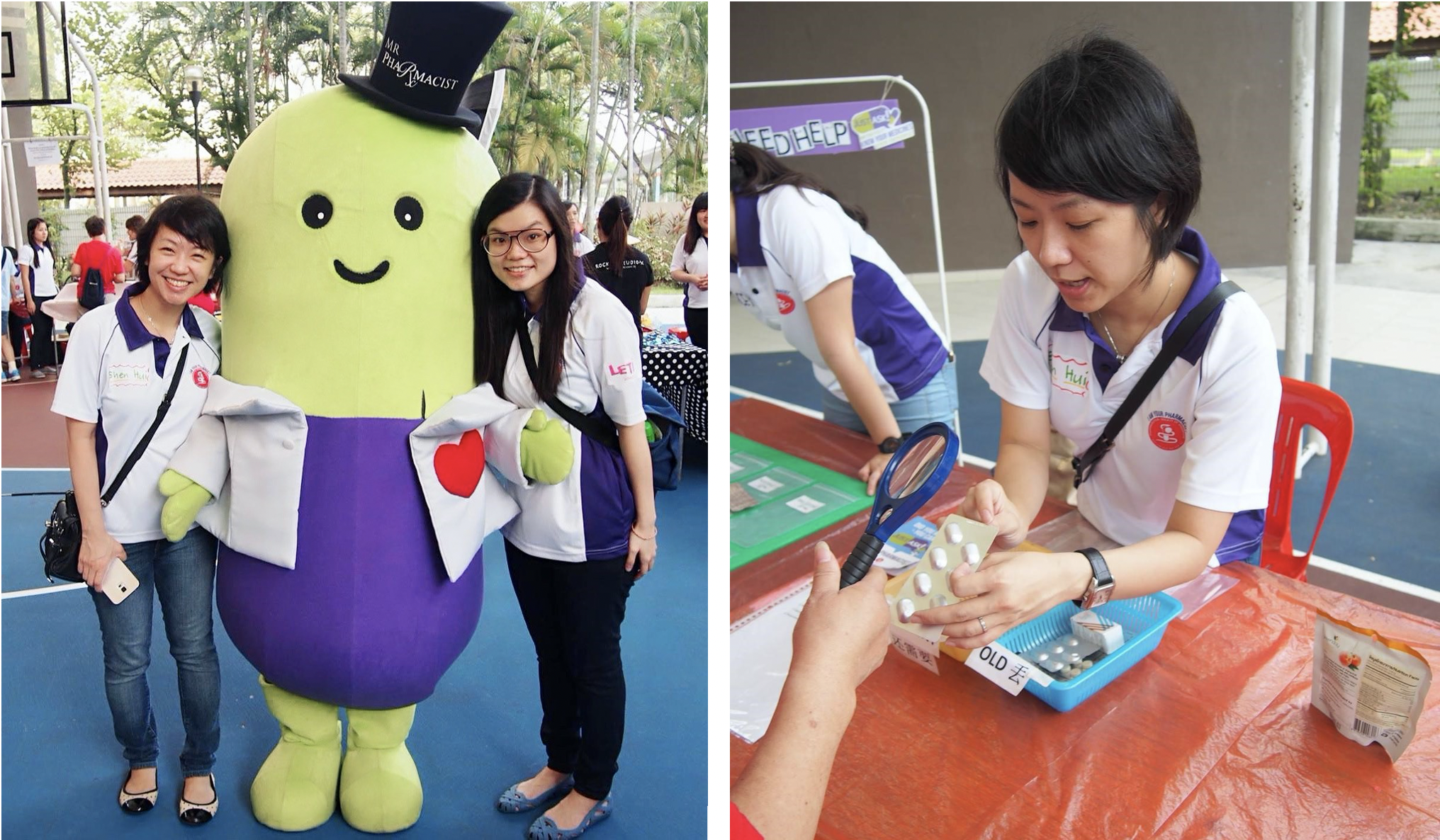 1.Be confident of your strengths, yet remain humble enough to reflect on how you can improve and do better.
2.Be adaptable to different working styles and be open to feedback. There is something that can be learnt from everyone, including those beyond the pharmacy profession. Their voices can widen your perspective on how you can approach a matter to achieve your goals.
3.Take good care of your mental and physical health. It is totally fine and acceptable to feel slightly overwhelmed or stressed out at times, but you need to know when you need to take a break or call for a "time-out". Plan and take time to focus on recharging your mental "battery", and you will be able to embrace future challenges with greater optimism and renewed perspectives. Create and know your support network - it can be a mentor, family, friends or colleagues. 
4.Always create a mental list of priorities and stay focused to plan for successful execution.

Who would you say is your role model, who inspired you to excel in the pharmacy field that you have chosen?
Over the course of my practice, I have met several role models who have kept me inspired and humbled.
My pharmacy division head, Ms Lim Hong Yee has been a great role model to me. She helms an extensive portfolio and has successfully pursued a Masters of Business Administration in Healthcare Management several years ago, despite having 3 children. On top of these, she remains extremely energetic, passionate and is actively involved in PSS work. I am really impressed by her commitment towards the pharmacy profession.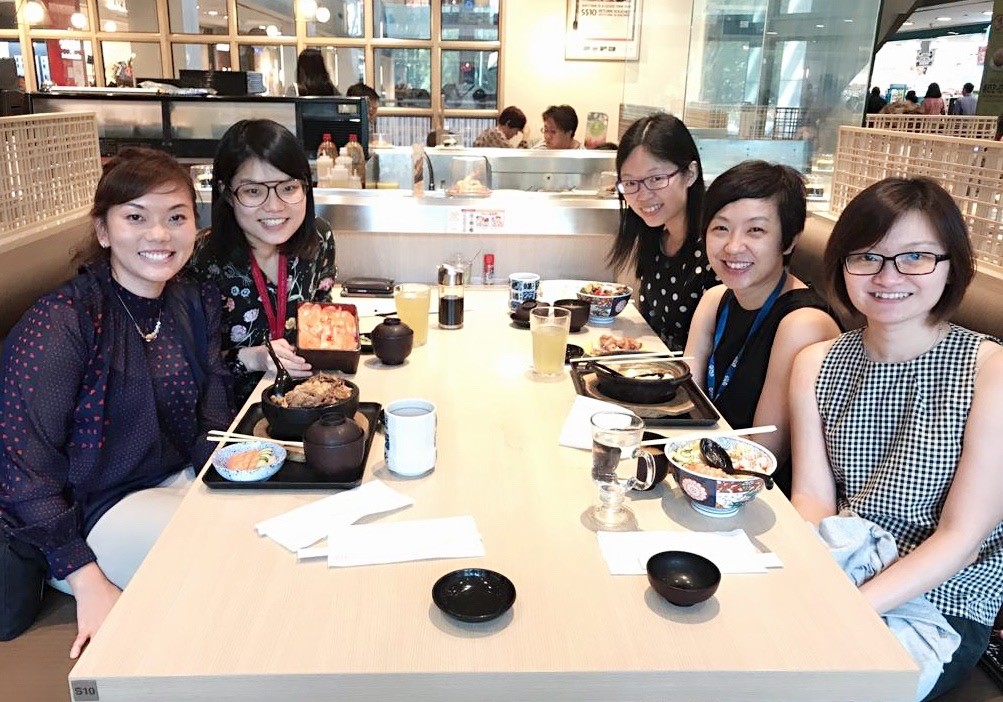 Another person I really look up to is Ms Lim Wan Peng, my current head of clinical services. She has been a wonderful mentor and friend to me since I joined TTSH. She is someone who walks the talk and is at every step with her colleagues. She has exhibited consistent selflessness when manpower resources are scarce in a highly hectic and challenging working environment. She is always ready to lend a listening ear to anyone in the department, and I appreciate how understanding she has been towards me and her willingness to guide me humbly.
Lastly, Dr Adrian Liew was an inspiring physician mentor to me during my formative years in pharmacy. He played a significant role in getting me interested in the exciting and diverse field of nephrology. He has challenged me to perform beyond a traditional pharmacist's role when I first set up my clinical practice. I am extremely grateful for the collaborative opportunities offered by him, which led to the establishment of pioneer renal pharmacy services in TTSH.