On behalf of the Singapore Cardiac Society, it is our great pleasure to announce that the Society's 31st Annual Scientific Meeting will be held from 5th – 7th April 2019 at the Grand Copthorne Waterfront Hotel.  For the first time, there will be a dedicated pharmacy track helmed by pharmacists. It incorporates a mini debate on direct oral anticoagulants, updates on the national collaborative prescribing program, as well as tips and tricks when prescribing some of the newer classes of cardiovascular drugs.

With a comprehensive program covering a wide spectrum of Cardiology-related topics, the SCS ASM will be a great opportunity for attendees to learn more about the latest in the field of Cardiology, as well as facilitate networking and collaboration amongst healthcare providers.
To register, please visit our meeting website at www.scs-asm.org.
For any enquires, please email to our secretariat at secretariat@singaporecardiac.org.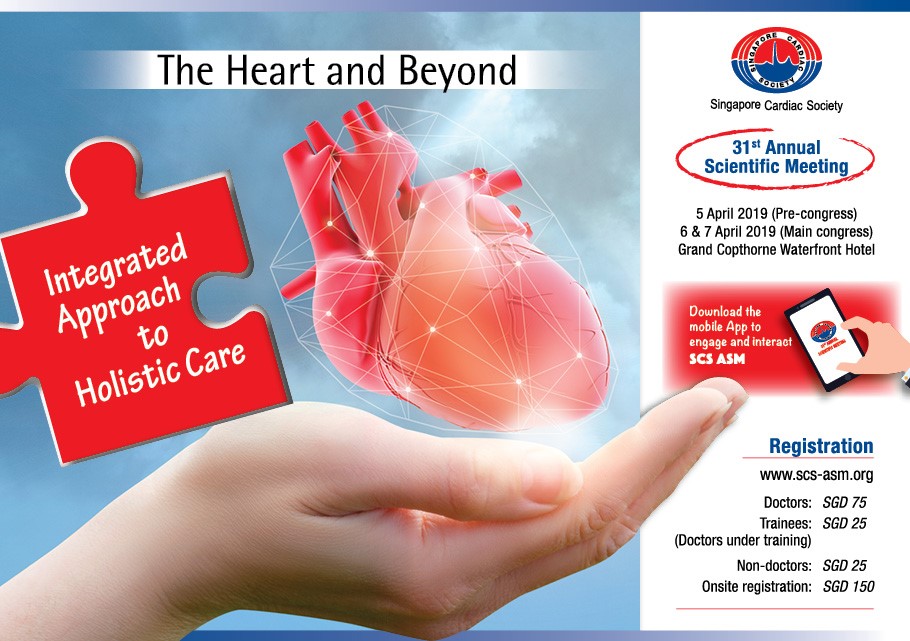 Warm regards,
Dr Yeo Tee Joo
Organising Chairman, 31st ASM
Singapore Cardiac Society