The Asian Congress on Clinical Pharmacy (ACCP) is the only regional congress that revolves around clinical pharmacy and actively promotes congregation of both regional and international pharmacists who are passionate in the area of clinical pharmacy. Ms. Irene Quay and Ms. Tracy Chean, President and Assistant Honorary Treasurer of PSS respectively, presented Singapore's proposal to host ACCP 2020 and successfully won the bid on 19th June 2018, during ACCP board meeting in Tehran, Iran. The last time when Singapore hosted the same conference was in 2010. This will mark another significant milestone for PSS. 

Bidding Experience at ACCP 2018, Tehran, Iran
The Asian Congress on Clinical Pharmacy (ACCP) is the only regional congress that revolves around clinical pharmacy and actively promotes congregation of both regional and international pharmacists who are passionate in the area of clinical pharmacy.
The 10th ACCP, hosted by Singapore in 2010, attracted approximately 1200 local and overseas delegates. Aside from a robust scientific programme, fringe activities including local hospitality visits, hospital and industry tours were well received by the delegates.
The past decade has seen rapid and exciting progress made in clinical pharmacy in Singapore, further establishing our status as a regional medical hub. Hosting the ACCP 2020 in Singapore is the opportune homecoming to recognize and showcase the efforts made by our passionate clinical pharmacists. Additionally, this platform will further reinforce the position of PSS as a key regional professional organisation and Singapore as the ideal venue for international scientific meetings and conventions. Having successfully organised the 10th ACCP in 2010, PSS, together with the support of Singapore Tourism Board (STB) and Singapore Exhibition and Convention Bureau (SECB), decided to contest in the bid to be the host country of ACCP 2020.
As ACCP has been successfully held in Korea and Indonesia previously, we knew there were standards that we had to upkeep but were confident that Singapore was ready. A highly enthusiastic and driven group of PSS members were identified as key office bearers of the organising committee for ACCP 2020. Bidding preparations and coordination with STB and SECB started months before the bidding exercise in Tehran. This involved soliciting their support and advice on ways to promote Singapore as a premier congress destination as well as how to effectively attract foreign healthcare professional delegates to our tropical island nation.
The bid was conducted on 19th June 2018, during the board meeting of ACCP, in Tehran, Iran. Ms. Irene Quay and Ms. Tracy Chean, President and Assistant Honorary Treasurer of PSS respectively, presented Singapore's proposal to host ACCP 2020. This included the proposed appointment of Ms. Tracy Chean and Mr. Lai Yi Feng as co-chairpersons, should Singapore successfully win the bid to host ACCP 2020.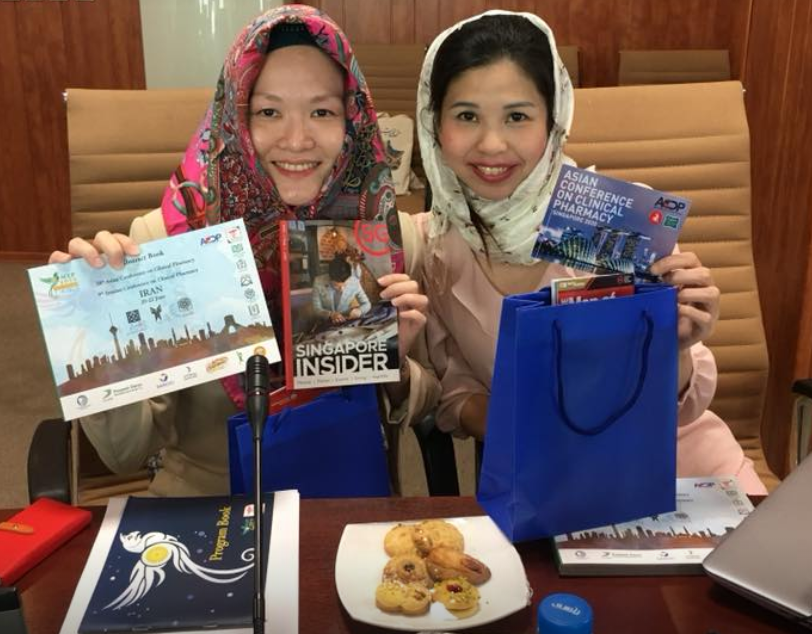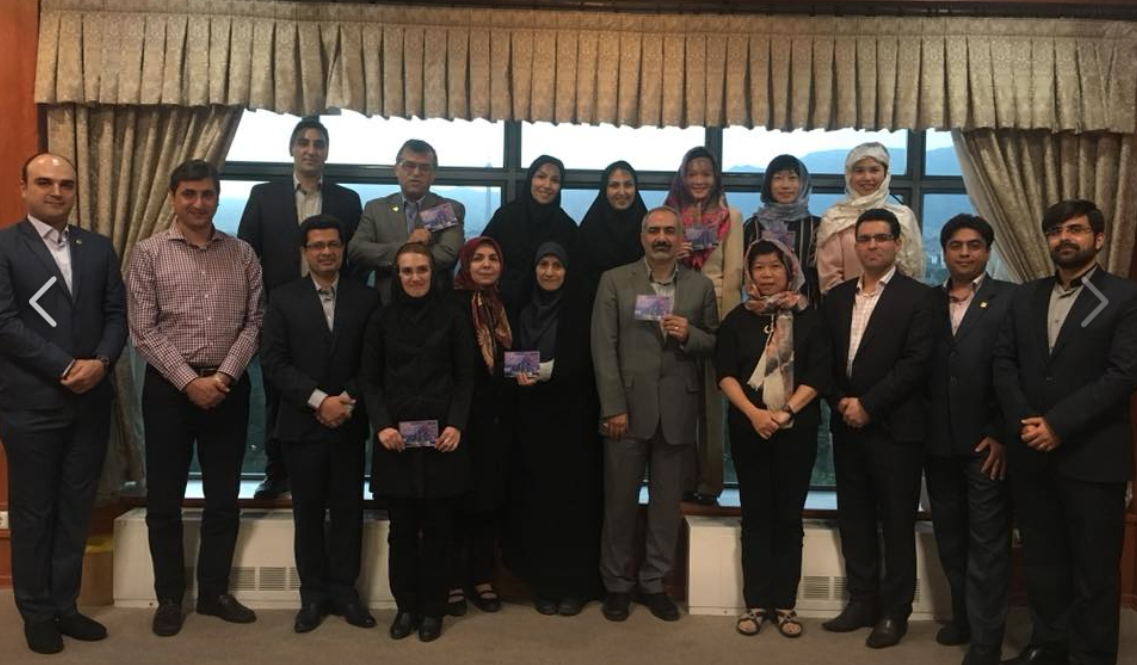 Presentation
The bid presentation consisted of both videos and slides that included content on the following key points:
The various accolades Singapore has won, of special mention is Asia's top convention city for 16 consecutive years by International Congress and Convention Association (ICCA).
In-principle support of renowned partner organisations (STB, SECB, Singapore Airlines) should we win the bid to run a successful congress.
PSS's proposed objectives for ACCP 2020- Fostering new scientific knowledge, enabling expertise sharing for betterment of Asian Health, delivering exemplary hospitality and building extraordinary relationships with our Asian counterparts.
Proposed congress theme for ACCP 2020- "Pharmacy Beyond 2020- Changing the Landscape, Improving Lives." With the theme, we proposed to focus on the vast changes of the pharmacy landscape in the past 10 years and share what are likely the driving change in the next 10 years. Our scientific programme will include tracks that address new advancement not just in the clinical sector, but also include other topics critical for clinical practice and development such as professional skill development, mentoring, new models of care as well as industry, hospital and community collaborations. We will seek input from each country to share their upcoming challenges in the next 5-10 years, as well as plans to overcome them. This will be a key highlight of the speaker segments at our upcoming congress.
Pre-event marketing plans include promoting ACCP 2020 in upcoming local and regional congresses (e.g. Singapore Pharmacy Congress, International Federation Pharmaceutical (FIP) and Federation of Asian Pharmaceutical Associations Congress (FAPA). We will also be advertising in various healthcare digital channels as well as execute active sponsorship acquisition. Aside from tapping on social media, we will also put in place a dedicated website, and a mobile application.
 
Networking with ACCP board members, their country representatives & sponsors at ACCP 2018
At the end of the bidding exercise and judging, PSS was awarded the right to host ACCP 2020. Throughout the entire duration of ACCP 2018, the bidding delegation and PSS representatives made efforts to network with all ACCP Board members as well as the various country representatives. They included Dr Helen Zhang (China), current president of ACCP and Dr Hashemian (Iran), Chairperson of ACCP 2018. We were greeted with great hospitality by the Iranians. Of special mention is their extremely engaging gala dinner, opening and closing ceremonies, which showcased impressive Iranian artistic culture and talents. This has thus set the bar high for us to replicate, and prompted us to uphold similar, if not achieving better, standards for ACCP 2020. We will work hard to ensure that all delegates find our scientific and hospitality programmes well-worth of their time.
In order to garner maximum interest and promote ACCP 2020 Singapore extensively, efforts were also made to reach out to both potential foreign delegates and sponsors exhibiting at ACCP 2018. Postcards with ACCP 2020 information were given out (see below) in hope of them accepting our invite to participate as delegate or sponsor partner.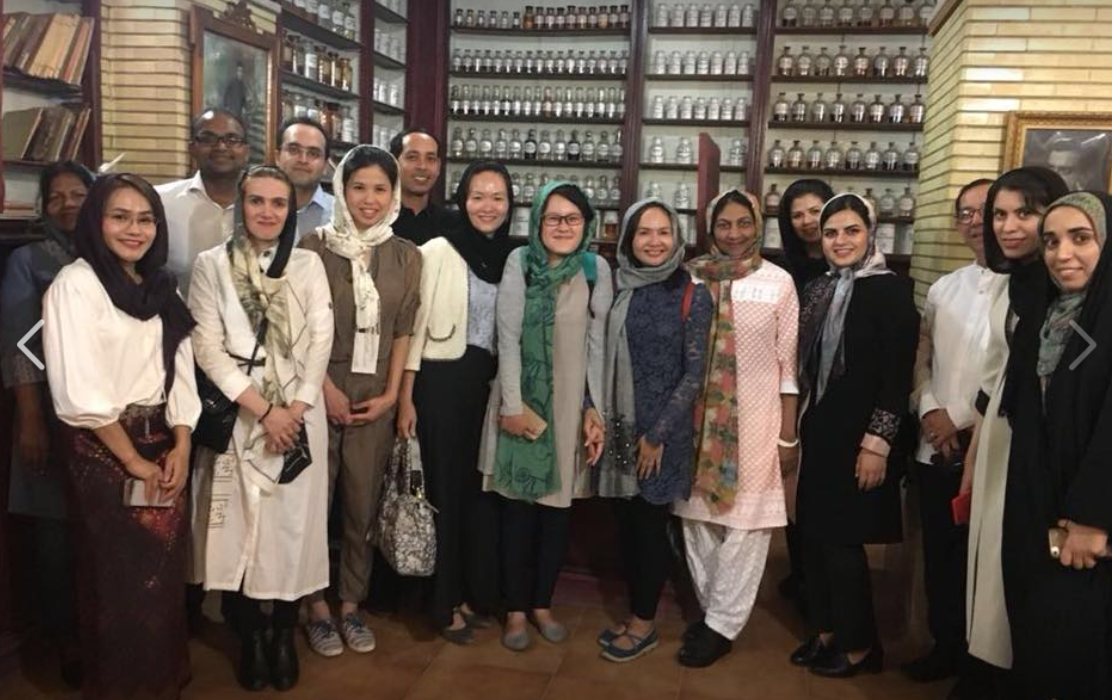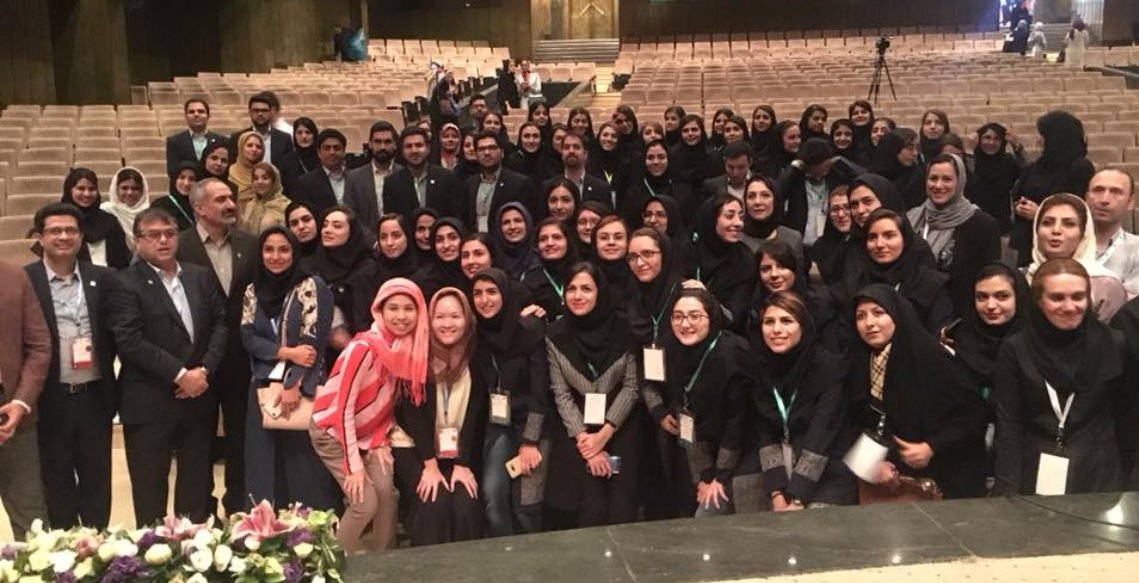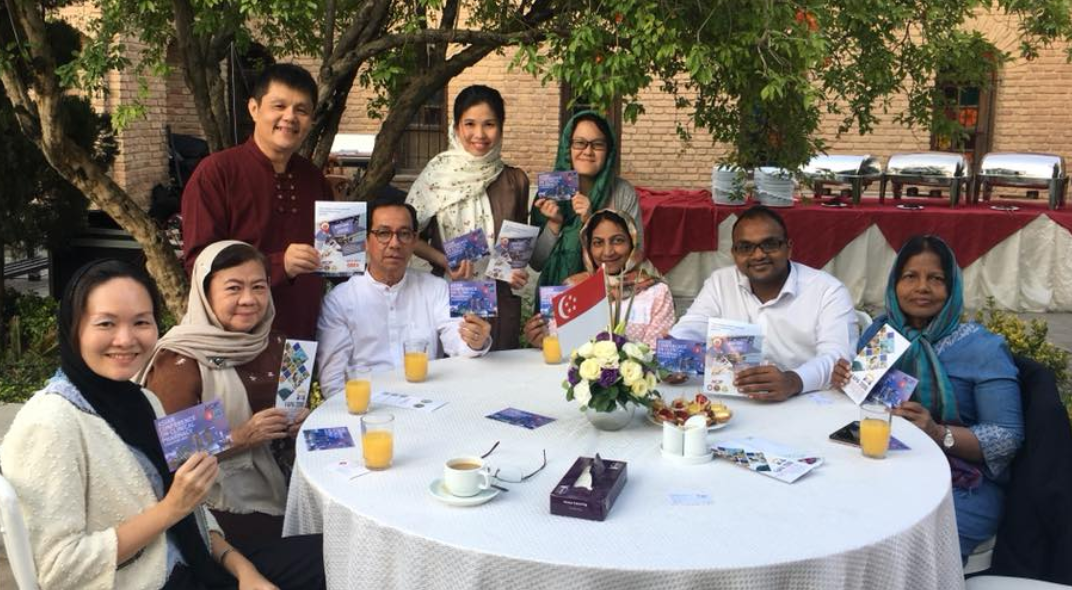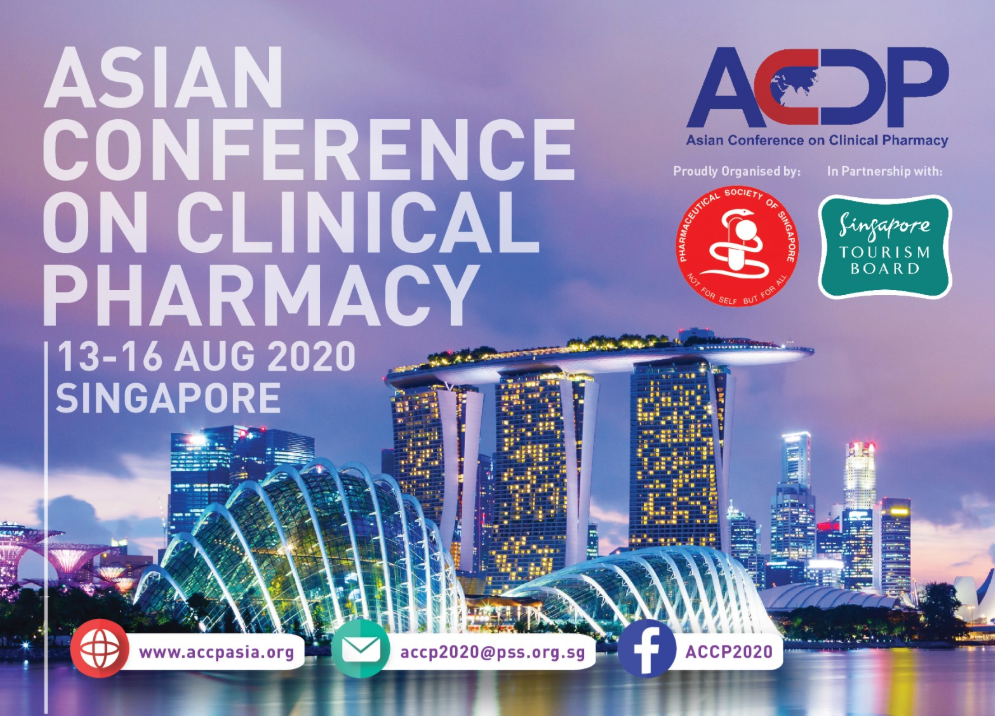 Update by Ms Wang Ai Wen, Principal Pharmacist, Singapore General Hospital
In my symposium presentation, I shared an innovative blended programme with e-learning was designed and used to optimize professional competency training in drug information (DI). Through collaboration with various partners, the programme was expanded on a national scale to improve access of standardized DI training of young practitioners, with the goal of improving their readiness to impact patient care. The presentation was warmly received, and I was delighted by the interest and avid discussions with some of the fellow conference participants. Throughout the conference, we were wonderfully hosted by the ACCP Iranian team, who impressed us with their culture, warm hospitality, and genuine warmth. Through this professional gathering, it was a delight to meet up with old friends and meet new ones. It was truly a memorable experience, and I deeply appreciated PSS support in giving this opportunity to share and learn!
 
Update by Dr Sreemanee Dorajoo, Data Analyst, Health Sciences Authority | Locum Pharmacist, Khoo Teck Puat Hospital
I was very graciously given the opportunity to present the findings of our work on implementing a web-based dosing app to personalize vancomycin dosing in patients with chronic kidney disease at Khoo Teck Puat Hospital. There was considerable interest in the study from both the audience and my two other Iranian co-speakers at the joint symposium. In particular, I received several questions on the methodological approach that we adopted in providing the new inpatient pharmacy service and the challenges that we had been able to overcome with reasonable success. My Iranian co-speakers described their day to day duties as hospital Pharmacists and I was pleasantly surprised to learn that pharmacists following physicians on ward rounds was a norm in Iran. Attending the conference has certainly broadened my horizon on the way inpatient pharmacy is practiced in Iran. I was also able to experience first-hand the warm hospitality of the Iranian people throughout my stay. It was a fruitful and enriching experience to say the least.