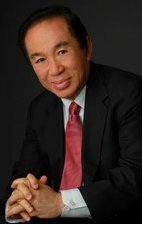 Mr Koe Khoon Poh
1943 - 2014
Mr Koe Khoon Poh, Fellow Member and Past President of PSS, passed away peacefully on 14 July 2014. 
Mr Koe was the founder & Managing Director of ICM Pharma Pte Ltd. He served as President of PSS for 4 terms (1979 to 1981, 1991 to 1993) and was a fellow of PSS since 1986. Throughout these years, Mr Koe continued to serve as mentor to the later PSS Councils and has been a pillar of strength for  the Society.With his entrepreneurial spirit and numerous achievements, Mr Koe has been an inspiration to many. He was a strong advocator of ensuring good pharmacy practice standards for the quality, safety and effective use of medications.
We are deeply grateful to him for his invaluable support and contribution to PSS and the profession. He will be greatly missed.
Mr Koe's wake was held at Mount Vernon Sanctuary, Harmony & Tranquility Hall from 15 - 18 July 2014. Many pharmacists paid their last respects in these 3 days. The memorial service held on 18 July to celebrate the life of Mr Koe had many touching moments. Family, friends and colleagues, including Chief Pharmacist Asst Prof Lita Chew, PSS President Ms Miko Thum and Head of NUS Pharmacy Assoc Prof Chui Wai Keung delivered heartfeult eulogies in fond memory of Mr Koe.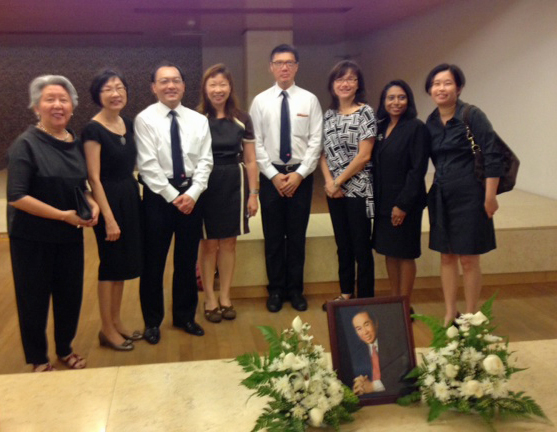 As a tribute to Mr Koe Khoon Poh, Past Presidents of PSS gathered to send Mr Koe off
From Left: Mrs Pauline Ong (President 1988-91); Mrs Chew Kwee Tiang (President 1993-94); 
Mr Wu Tuck Seng (President 1995-97); Ms Chang Sook Mei (President 1998-2000);
Assoc Prof Chui Wai Keung (President 2001-03); Dr Camilla Wong (President 2003-06);
Ms MK Fatimah (President 2008-11); Ms Miko Thum (President 2013-present)
Eulogy delivered by PSS President
Mrs Koe, Stuart, Michelle, Mr Koe's Family and Friends,
It is an honor and privilege to pay tribute today to a very special person. Mr Koe Khoon Poh was remarkable in many ways. He lived his life to the fullest and touched so many people during his time here with us. Allow me to share some of the special memories that I have of Mr Koe.
Since my student days, Mr Koe was known as a brilliant entrepreneur with a huge passion for the pharmacy profession. I was fortunate to have the opportunity to get to know Mr Koe better when I started to be involved in the Council of the Pharmaceutical Society of Singapore (PSS) in the recent 5 years. Mr Koe is a Fellow of PSS and President for 4 terms, from 1979 to 1981 and 1991 to 1993.
Mr Koe was like a father and a historian of pharmacy. He was a walking encyclopedia and visionary and had witnessed and played a significant role in the transformation of the pharmacy profession- from a product-based to a patient-centric practice. With each new president coming into PSS, he would offer guidance and give sound advice and he never failed to take time filling us in on his past experiences in the Society. He had so much to share about the history of PSS and it was always very interesting listening to him.
I remember him telling me how he started to build PSS. At that time, PSS had a small office. It was a bare office with no furniture. He used his own money and bought a desk and a chair and started operations. He told me the profession required an identity. He and his Council came up with the current logo of PSS. Subsequently, he also went around to establish the practice for pharmacists to don a professional image- pharmacists wearing white coats and name tags. Being the entrepreneur he was, he was aware of the importance of setting a professional image of pharmacists that public and patients to relate to.
Mr Koe told me as a profession, we need to unite and make our voice heard. The most difficult part is always to keep people engaged. He shared that it was critical to get the younger generation excited about the profession and Society. He shared how he and his council members started the different chapters within PSS – to gather like-minded people together, brainstorm issues, voice concerns and set practice standards. He was a proponent of lifelong learning and with his Council, implemented the first Hospital Pharmacy Technician Course and Community Practice Continuing Education Sessions for pharmacists.
He was very concerned about public education, and felt that pharmacists, being very accessible and well-trained health care professionals can make a difference in the community. He held on to the principles that pharmaceutical care should be safe, efficacious and of quality.
Mr Koe was truly a diplomat for the profession. He has an exceptional gift of connecting people to drive a common cause. He told me that one has to make friends, establish relationships, be of use to others, be "thick-skinned" and not to be afraid of failures.
Mr Koe, even to his last days was very concerned about the Society, our goals and the finance. Through his generous donations, he ensured PSS had enough funds to continue to evolve pharmacy practice. However, generous he was, he never gave money freely. We had to justify the purpose and he wanted tangible and practical outcomes.
I continue to be amazed at Mr Koe's passion for the profession. It has been 21 years since he stepped down as the President of PSS, but he continues to contribute in any way he can. He was present at every Annual General Meeting and Singapore Pharmacy Congress if he was not away on his business trips. He took extra effort this March to attend our AGM, I could see he was not feeling very well. Nevertheless, he garnered the extra effort to support the Society. He would speak up at every AGM he attended, to encourage the efforts, celebrate the success but also brought us back to reality if needed. Our AGM will no longer be the same without him.
He always told me to pardon his long windedness, but that was exactly what we needed, someone who gave genuine and sound advice. In spite of his status, he was very humble and put anyone who spoke to him at ease. He often remarked that times have changed and people and methods will change. He always used the words 'we learn from each other, share ideas, I am not always right'.
The profession has lost one of our founding fathers, a visionary, entrepreneur and a mentor. We will continue to strive to carry your vision and work for the profession forward.
It is very hard to say goodbye and we don't want to, but we need to remember that he touched so many people's lives, so positively. He leaves an amazing legacy behind. Mr Koe left the world a better place than when he found it and for that we always will be grateful.  Mr Koe, as I stand here representing the pharmacists in Singapore, I want you to know that you will always be remembered fondly….as a pioneer, a mentor, and a friend.
From all of us at PSS,
"
Like a pillar of a house, he strengthened us
Like a torch in darkness, he showed us the way
Through his wisdom, we are greatly enlightened
with his passion, our source of inspiration.
A fighter through and through, he fought a good fight, 

 
May we continue his work and bring it to greater heights..."
---
In Remembrance of Mr Koe Khoon Poh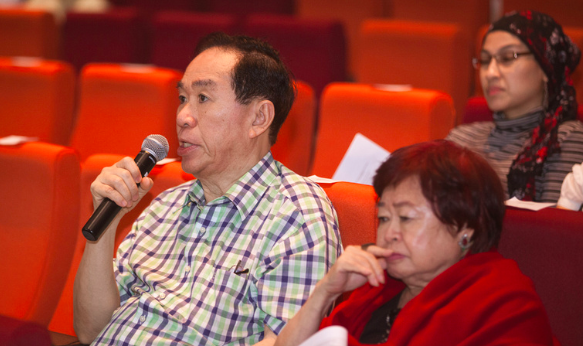 Mr Koe, encouraging the Council and offering his advice at PSS AGM 22 Mar 2014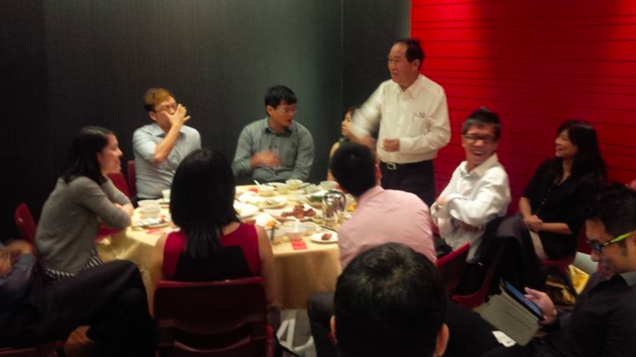 Gathering with Industry Chapter members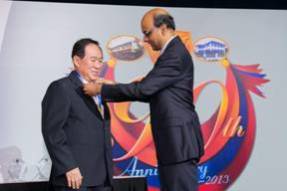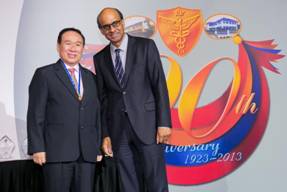 Mr Koe Khoon Poh receiving the Alumni Gold Medal Award from the Guest of Honour, Mr Tharman Shanmugaratnam, Deputy Prime Minister and Minister for Finance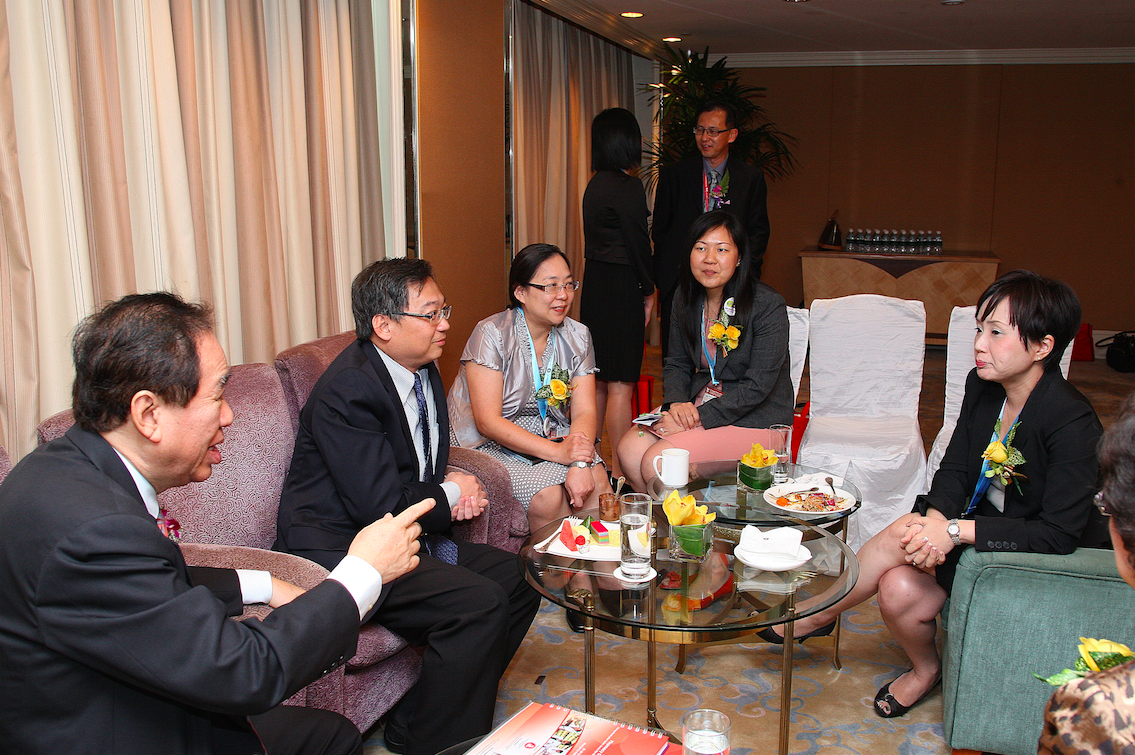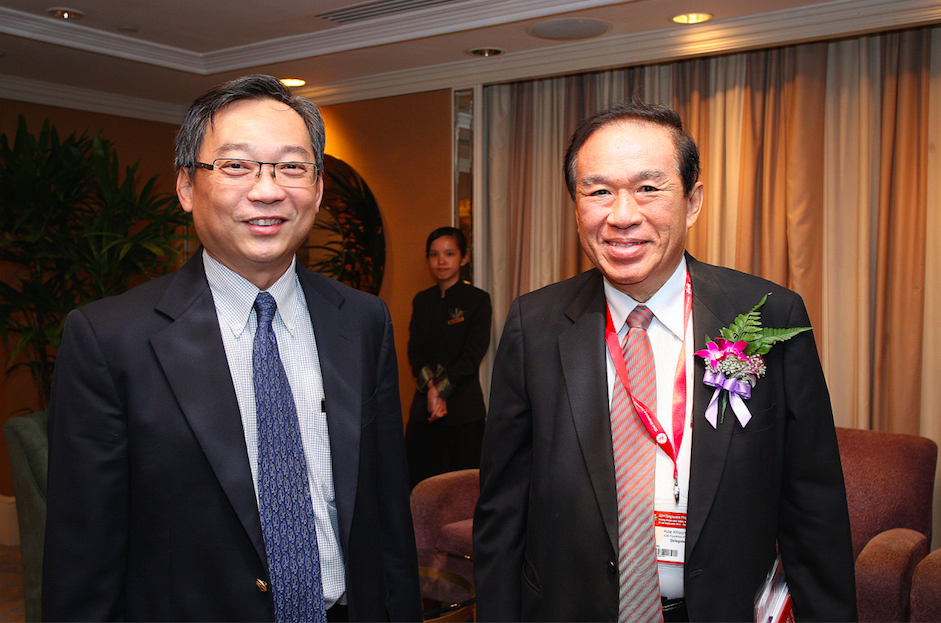 Mr Koe, at the lunch reception with Minister Gan and Pharmacy leaders at Singapore Pharmacy Congress 2012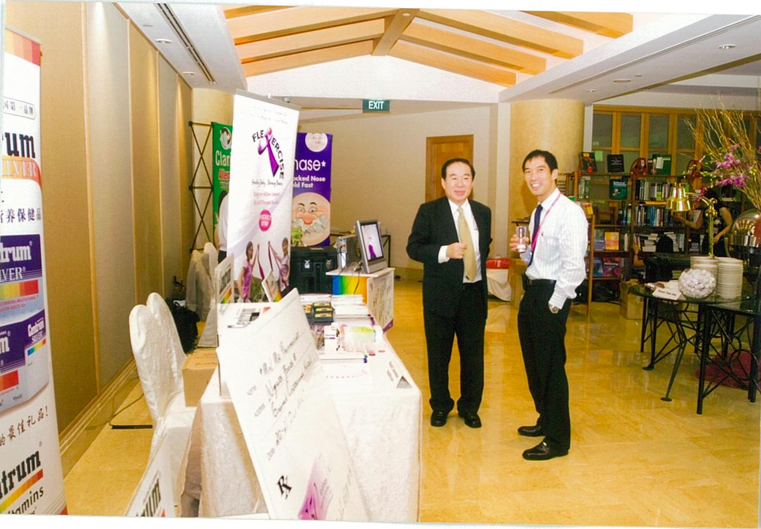 Mr Koe at 19th Singapore Pharmacy Congress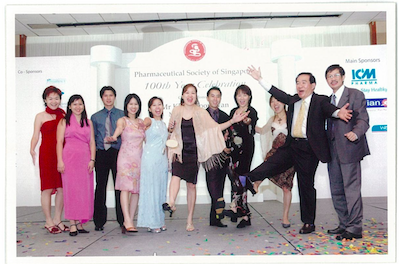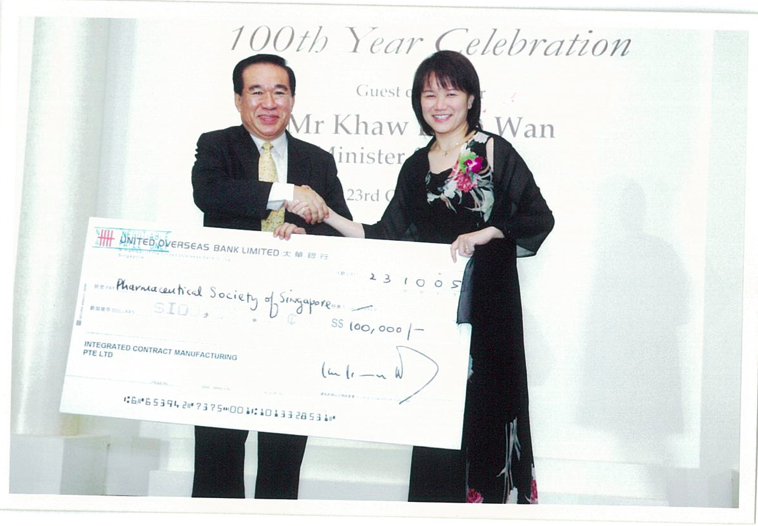 Mr Koe at PSS 100th Year Anniversary Celebration (2005)                 Mr Koe's Donation of S$100,000 to PSS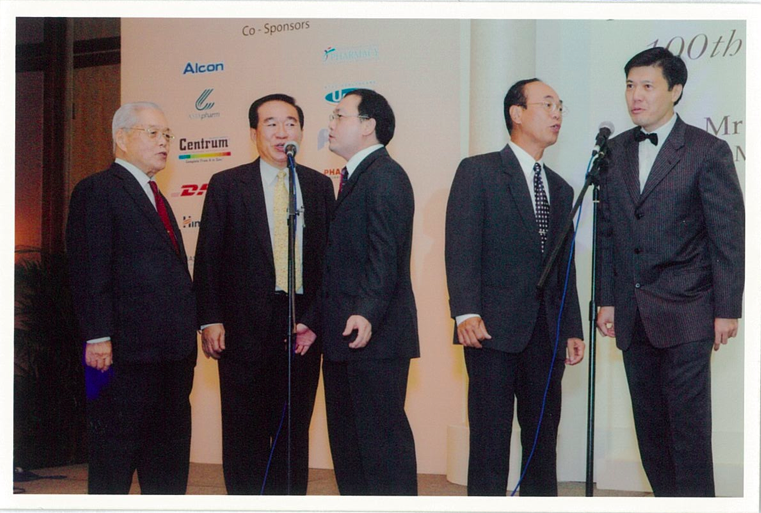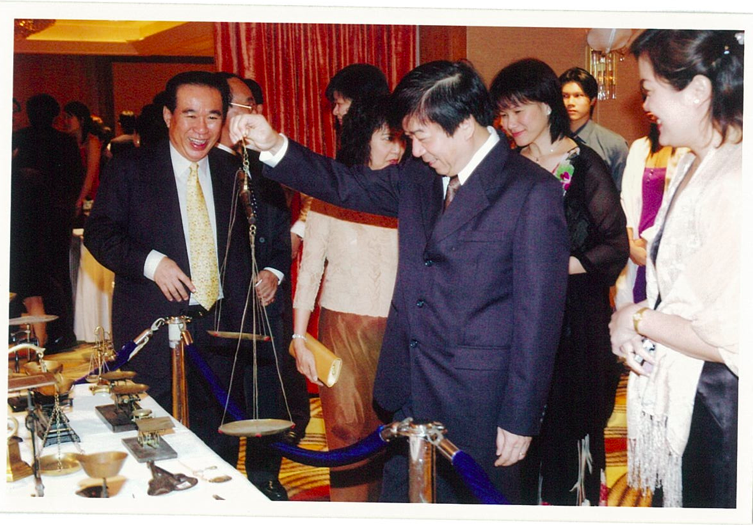 Mr Koe at PSS 100th Year Anniversary Celebration (2005)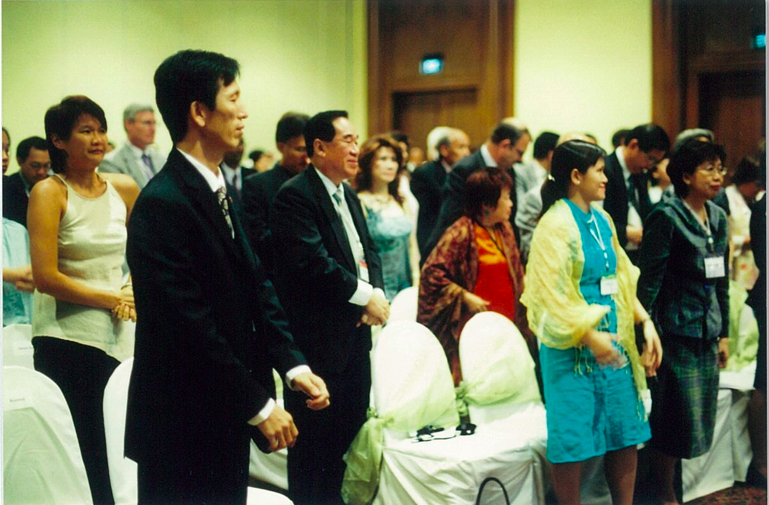 Mr Koe at the 18th Singapore Pharmacy Congress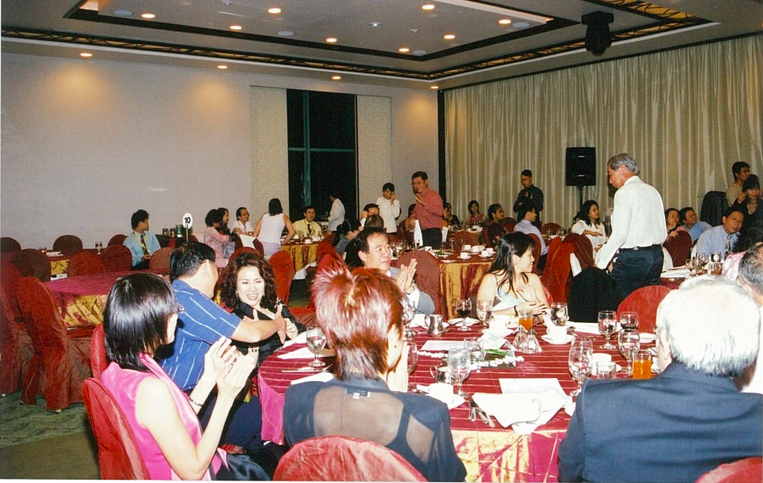 Mr Koe at the 17th Singapore Pharmacy Congress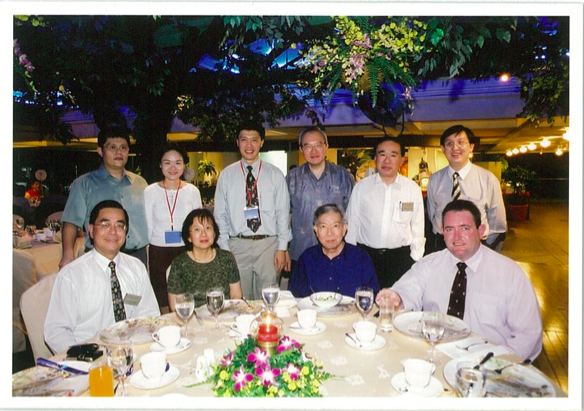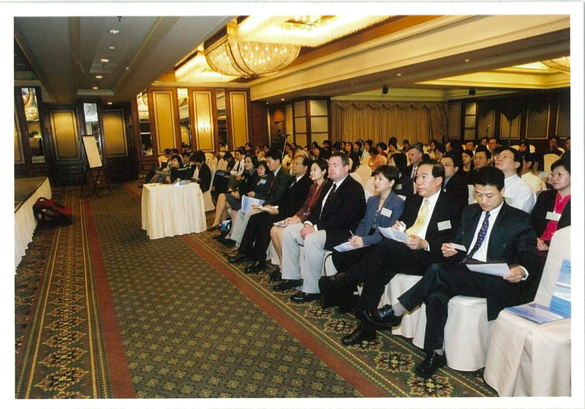 15th Singapore Pharmacy Congress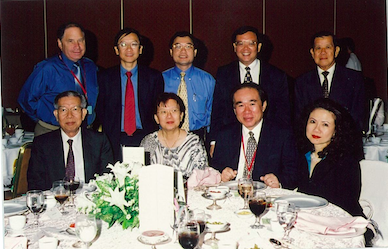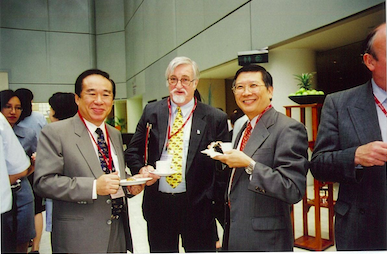 Facets of Pharmacy: A Meeting of Minds (5-9 Aug 2000)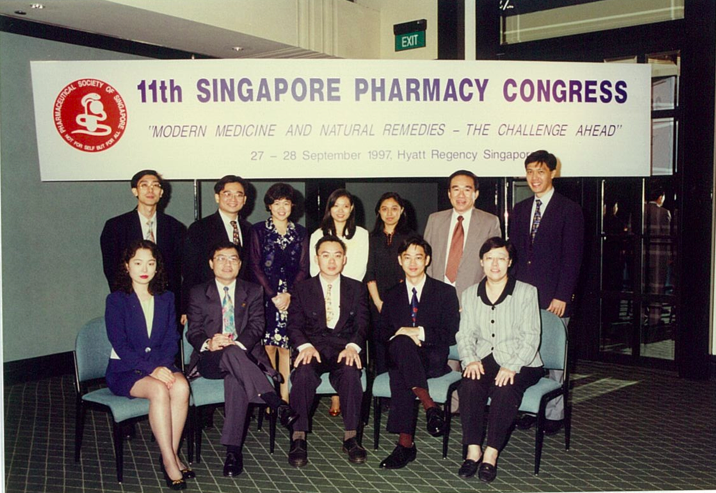 11th Singapore Pharmacy Congress (27-28 Sep 1997)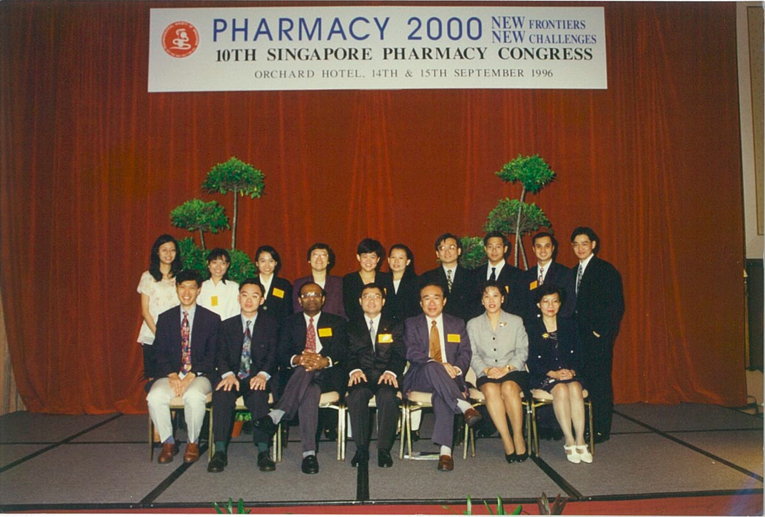 10th Singapore Pharmacy Congress (14-15 Sep 1996)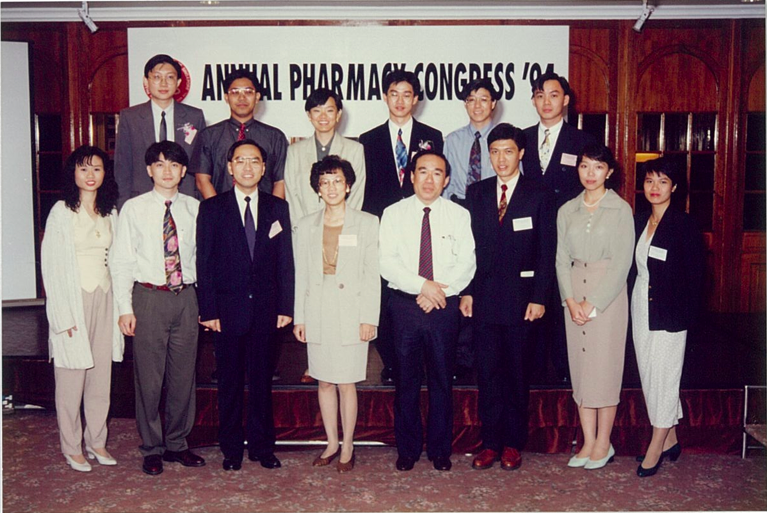 8th Singapore Pharmacy Congress (17-18 Sep 1994)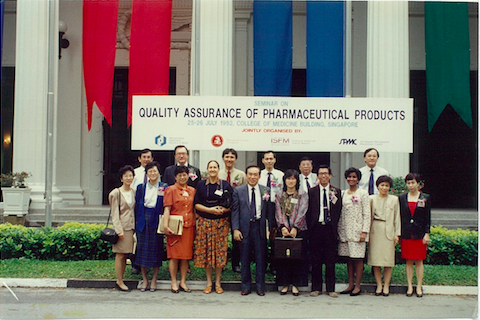 Quality Assurance of Pharmaceutical Products Seminar 25-26 July 1992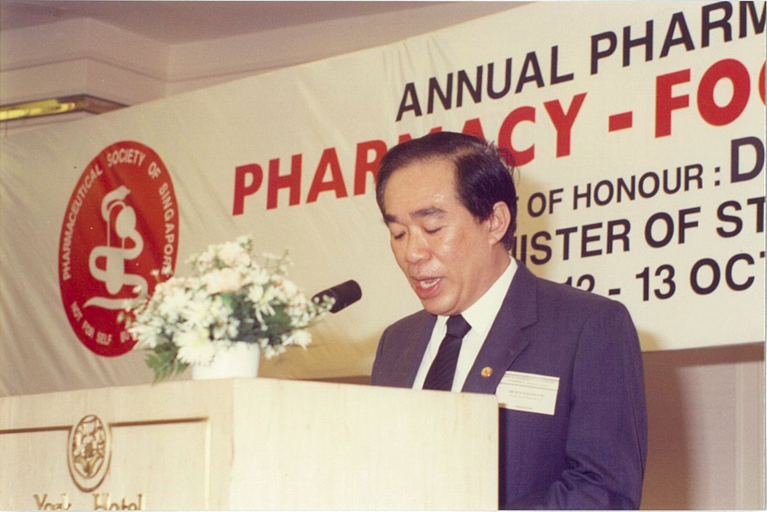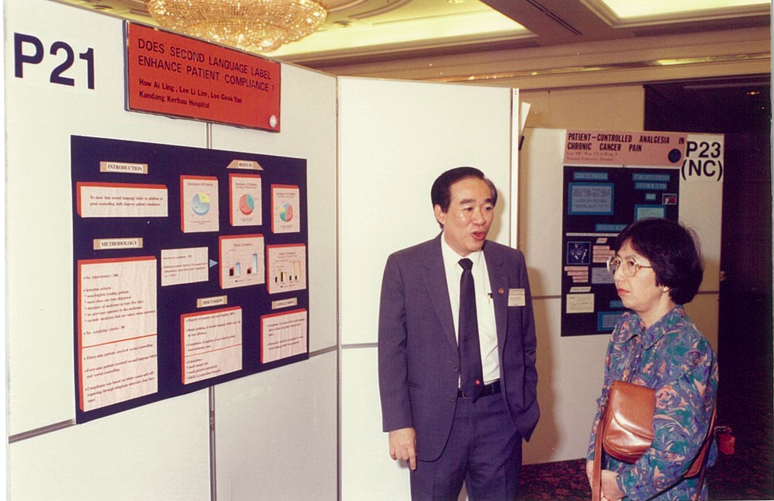 SIngapore Pharmacy Congress 12-13 Oct 1991 held during the term of Mr Koe's presidency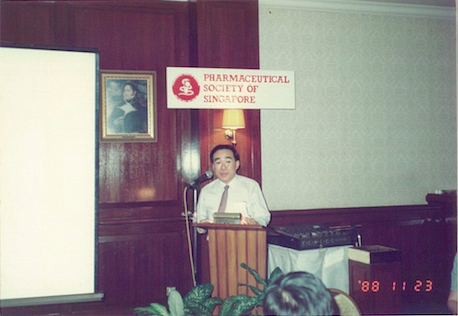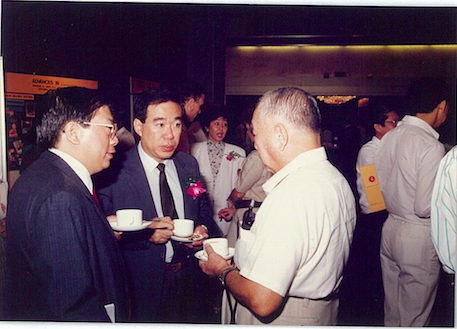 Mr Koe at Singapore Pharmacy Congress 1988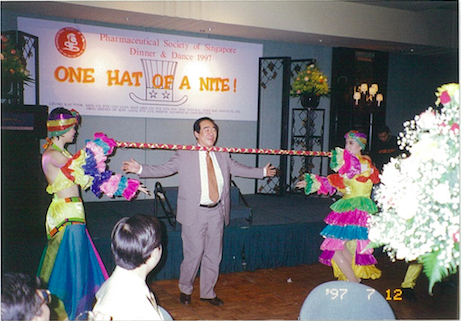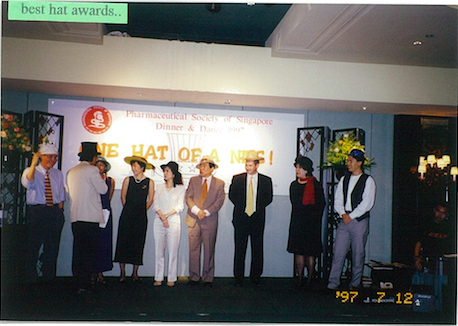 Mr Koe at PSS Dinner and Dance 1997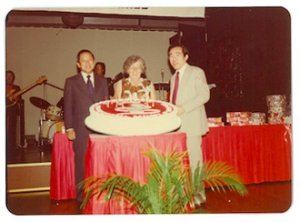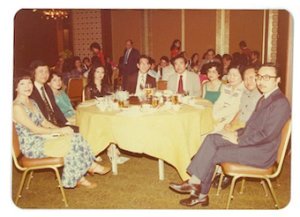 Mr Koe at PSS 75th Anniversary Celebrations (1980)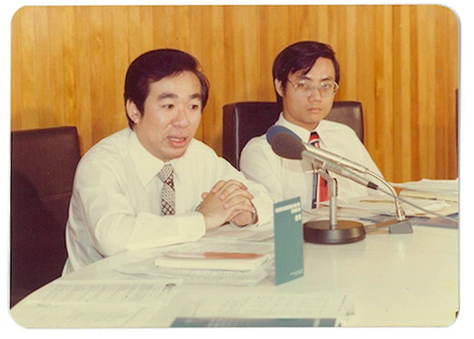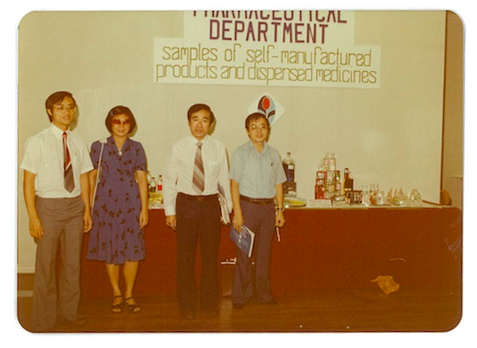 Mr Koe Khoon Poh at Modern Medicines and You Exhibition (24 Nov 1980)