PSS Pharmacy Week 2020
Our annual Pharmacy Week is just around the corner and you are cordially invited! Join us at various healthcare institutions e.g hospitals, polyclinics and retail pharmacies from the 12th to 18th October 2020 and expect fun and educational activities lined up for you by your fellow colleagues.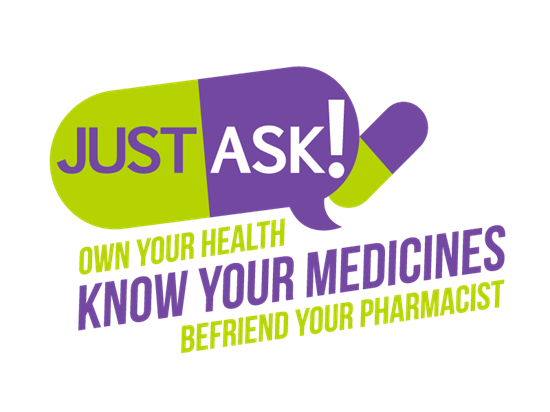 The theme for this year is "Digitalizing Healthcare: Your Health at Your Fingertips" with a focus on raising awareness on the different digital health platforms available to manage medications and to improve health literacy in the age of digitalization. 
Visit our Facebook account at www.facebook.com/pharmaceuticalsocietyofsingapore/ and Instagram account @pss.knowyourmedicines for more information. Like and share our posts and take part in our social media event to win prizes!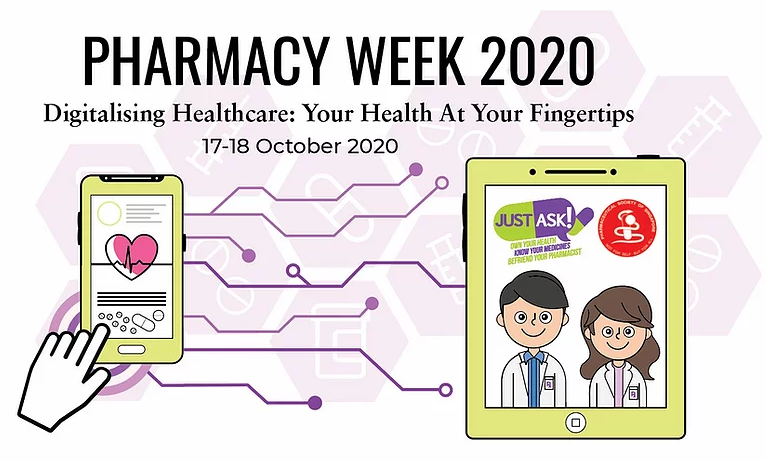 Pharmacy Week 2020 will conclude with a Pharmacy Week virtual health carnival with live-streamed talks.
Day 1: 17th (Saturday) October 2020, 9.45am – 12.00pm
Day 2: 18th (Sunday) October 2020, 10.00am – 12.00pm

Visit our virtual health carnival at www.psspharmacyweek.com/ for more information.

Through this week, we aim to educate the public more on what Pharmacists can do in their bid for better health and ultimately, partner alongside with them as they take ownership of their health. So do come along to share your knowledge, mingle with fellow colleagues, have fun and be an ambassador for our profession. We sincerely hope to see you there! 
Pharmacy Week 2020 is brought to you by Pharmacy Week 2020 Committee
External Resources:
In lieu with Pharmacy Week 2020, public health institutions have also developed their Pharmacy Week microsite and related educational material.
Tan Tock Seng Hospital, National Healthcare Group
http://www.ttsh.com.sg/Patients-and-Visitors/Medical-Services/Pharmacy/pharmacy-week-2020/Pages/default.aspx
Institute of Mental Health, National Healthcare Group
https://www.youtube.com/watch?v=zFSLxVcvtaU&feature=youtu.be
https://www.youtube.com/watch?v=S6LHkGM3bfM&feature=youtu.be