Pharmacy Week 2016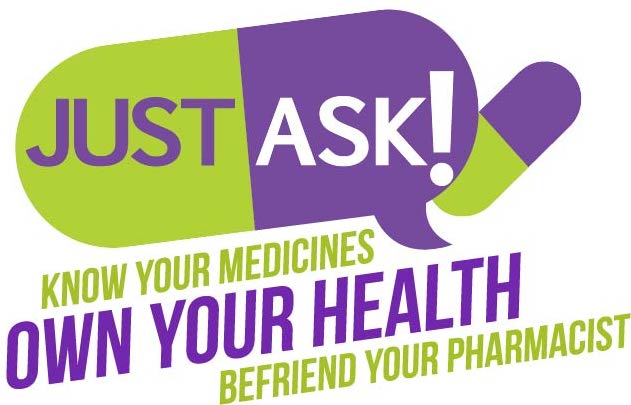 For more information, visit:  www.facebook.com/pharmweek.sg 

This year, Pharmacy Week 2016 will take place at various healthcare institutions from the 10th to 16th of October, with the theme "Own your health, Take action today". We hope to help you understand more on the importance of knowing the health/medical conditions that you and your loved ones have, and how to maintain, manage and take control of them. At the end of this week, there will be a health fair, Own Your Health @ Northwest, held at Woodlands Civic Centre on the 16th October 2016 from 9am to 3pm.
Our theme of taking ownership of your health and that of your loved ones, aims to reach out to all 3 generations through these key messages:
1. Own Your Child's Health
●      Learn how to administer medications correctly by giving the right doses at the right timing and using the right measuring devices.
●      Find out how to protect your child by keeping medications out of his/her reach to avoid accidental consumption.
2. Own Your Health
●      Ask your pharmacist for advice on how to effectively manage minor ailments (e.g. cough, cold) and when to see a doctor.
3. Own Your Parent's Health
●      Help to keep track of the medicines your loved ones are taking by working together with your pharmacist to come up with a medicines list.
Learn how you can help yourself and your loved ones by speaking to your pharmacists.
Head down to various healthcare institutions (i.e. polyclinics, hospitals, retail pharmacies) to learn more on how to maintain your health and take your medications correctly through a range of activities and talks held throughout this week.
Don't forget to come down to our health fair at Woodlands Civic Centre for a fun day of learning and games. Click on this link below for more information on the fair:
https://www.facebook.com/events/1597856940512136/
___________________________
Please visit our Facebook page for more information on our upcoming events: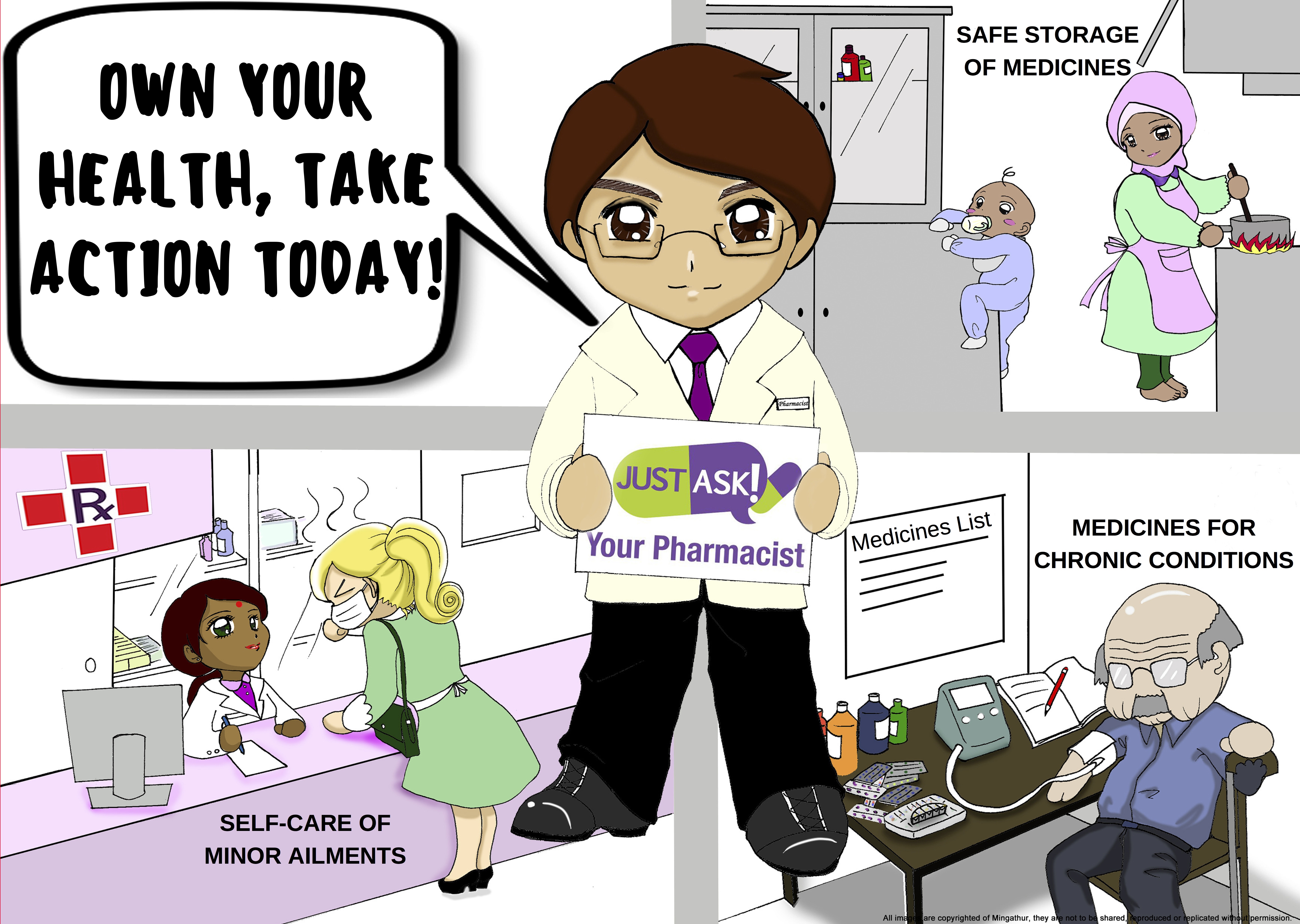 | | | | |
| --- | --- | --- | --- |
| Create Your Own Medicine List | Medicine Management     | Minor Ailments                 | Just Ask Your Pharmacist (FAQ) |
| Our Committee | Health Fair & Facebook | Publications | Pharmacy Week: Archives |
Pharmacy Week 2016 - Information for Healthcare Professionals Only