PSS Pharmacy Week 2019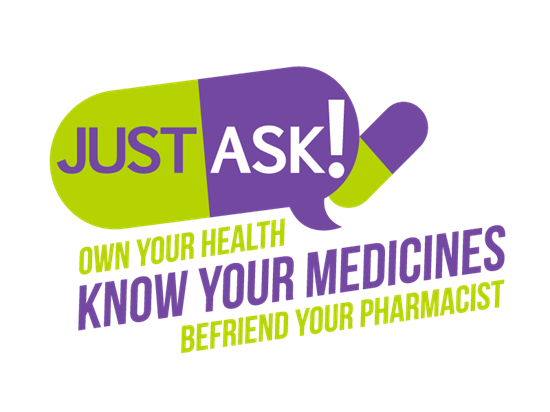 Our annual Pharmacy Week is just around the corner and you are cordially invited! Join us at various healthcare institutions e.g hospitals, polyclinics and retail pharmacies from the 14th to 20th October 2019 and expect fun and educational activities lined up for you by your fellow colleagues.
The theme for this year is "Own Your Health, Staying One Step Head." with a focus on primary and secondary health prevention. Through this week, we intend to showcase the roles that Pharmacists in various sectors play to keep people who are healthy, stay healthy and people who already have medical conditions, improve or maintain their current health status.
This year, the focus has been segregated into primary prevention which covers topics such as vaccination, supplements and travel medications and secondary prevention which includes chronic disease management and safe medication management.
Visit our Facebook account at www.facebook.com/pharmaceuticalsocietyofsingapore/ and Instagram account "pss.knowyourmedicines" for more information. Like and share our posts and take part in our social media quizzes to win prizes!
Pharmacy Week 2019 will conclude on Sunday (20th October) with a public health carnival
Event name: Own Your Health @ North West
Date and Time: 20th October 2019 (Sunday), 10 am to 4 pm
Venue: Kampung Admiralty (5 min walk from Admiralty MRT station)
Through this week, we aim to educate the public more on what Pharmacists can do in their bid for better health and ultimately, partner alongside with them as they take ownership of their health. So do come along to share your knowledge, mingle with fellow colleagues, have fun and be an ambassador for our profession. We sincerely hope to see you there! 
If you would like to join us as a volunteer at the carnival, here is the link to sign up:
http://bit.do/Pharmacyweek2019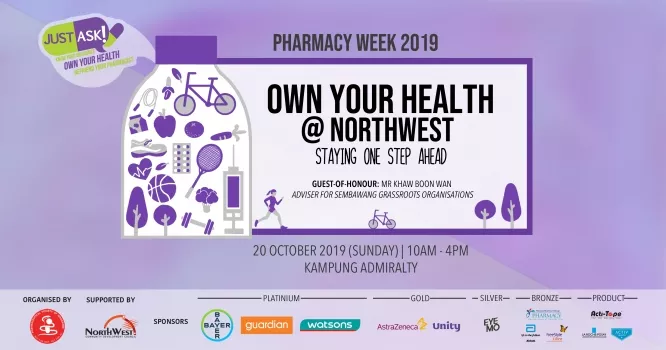 Pharmacy Week 2019 is brought to you by Pharmacy Week 2019 Committee
---
Click HERE to view Pharmacy Week's Branding Kits