Singapore's first imported case of Zika virus infection was confirmed on 13th May 2016 and the first case without travel history was confirmed on 27th August 2016. It is important that we exercise vigilance to prevent the further spread of the Zika virus infection.
Find out more about Zika virus infection here.
4 main ways to prevent the spread of the Zika virus:
1. Remove stagnant water; do the 5-step mozzie wipeout.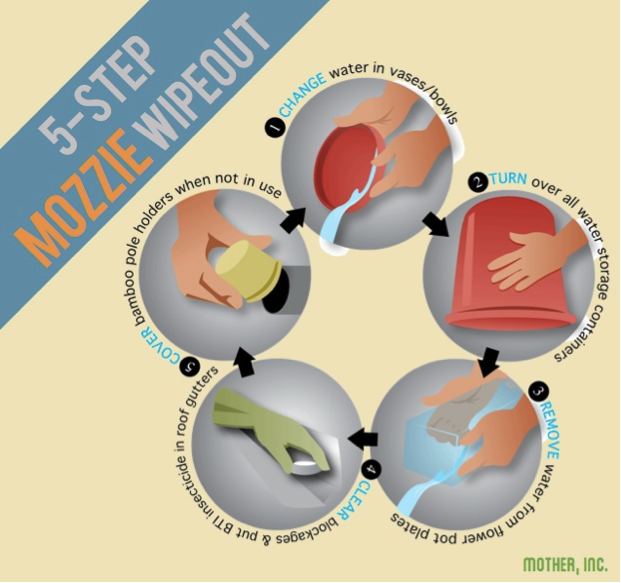 2. Avoid mosquito bites by applying insect repellents on exposed skin, wearing long sleeve shirt and pants and stay/sleep in air-conditioned room. 
3. Postpone travel to areas with ongoing outbreak or local transmission. 
4. If you are recovering from Zika infection, consistent use of barrier contraceptive methods (condoms) during all sexual activity or abstinence is advised for at least 2 months in women and 6 months in men after recovery from Zika, to prevent spread by sexual contact.