Industry Chapter 2018/2019
Ex-officio                          :              Mr. Justin De Silva
Chairperson                     :              Ms. Yak Xin Ran                                                   
Chapter Mentor               :               Mr. Ng Cheng Tiang
Exco Members                :               Ms. Tracy Chean Ning Wei
            Mr. Ben Tan Khoon Bin
            Mr. Ivan Chew Yong Chia
            Ms. Hong Jiemi
Currently, there are about 30 other active members.
Objective 2018/2019:
To bring all pharmacists working in the industry back to a home where they can have a place to interact with fellow pharmacists, to share experience or just to meet old and new friends.
To create opportunities for pharmacists working in different sectors to meet and understand what each other do.

Click HERE for Industry Chapter's Terms of Reference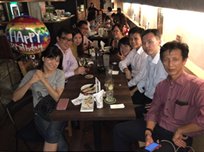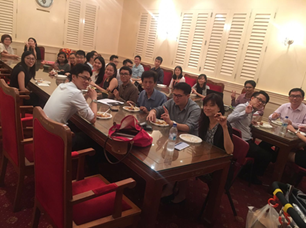 Join us on our facebook page and on Linkedin!