The Pharmaceutical Society of Singapore has initiated its very first Infectious Disease Special Interest Group (ID SIG), with the sole aim to provide a means for communication and networking among members; provide quality educational programming and networking opportunities at national meetings; and provide opportunities for collaborative research.
With that in mind, the very first ID SIG journal club was held on the 22 September 2015 at Khoo Teck Puat Hospital's Learning Center Kaizen 1. A total of 57 participants from representing various institutions turned up for the event.   We were honoured to have 2 esteemed speakers who have a keen interest in infectious disease: Ms Lee Siok Ying from Khoo Teck Puat Hospital and Ms Sharmila Khumra from Austin Health Melbourne.  Ms Lee presented on an article related to double carbapenem therapy whereas Ms Khumra introduced the antimicrobial stewardship pharmacist programme in Australia. At the end of the presentations, the audience actively participated in the Q and A session and there was a healthy exchange of ideas and opinions.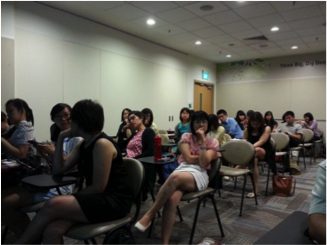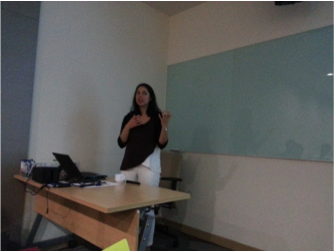 The ID SIG journal club was a huge success and PSS would like to thank the organizing committee for their efforts in making the ID SIG possible. 
Lastly, ID SIG is also recruiting members! Interested members please contact your friendly hospital chapter representative or send your name, PSS membership number, and current site of practice to admin@pss.org.sg (kindly indicate ID-SIG as the subject)
More about PSS's SIGs
PSS is committed to facilitate the professional development, to support the interests of, and to foster education of pharmacists to fully utilize their potential in providing optimal pharmaceutical care to the public.
To realize these goals PSS is developing Special Interest Groups (SIGs) – forums for members with similar interests to:
1) Network, exchange ideas, and discuss relevant issues
2) Organize educational opportunities to further the knowledge of the practicing pharmacist
3) Recommend pertinent activities to PSS
The hospital chapter of PSS is starting a new SIG in the area of Infectious Disease (ID-SIG).
Mission
To create a support network for pharmacists who share a common interest in the area of infectious diseases. The SIG will gather all pharmacists who are committed in this area of practice to connect with others in the field and provide opportunities to promote collaboration, discuss up-to-date information, and support educational activities
Purpose
Members of the ID-SIG will be able to share education materials, clinical updates, training events, and other information related to the field of infectious diseases and infectious diseases pharmacotherapy. 
Proposed Activities:
1. Conduct ID workshops and provide opportunities to showcase projects
2. Collaborate with other organizations (e.g. IIDE, Society of Infectious Disease Singapore)
3. Contribute CPE topics
4. Inter-institutional ID/ASP Journal Club
The SIG is calling for interested members to sign up! We are looking for:
1. Chair and co-chair
2. Pharmacists who are interested in the field of ID
Interested members please contact your friendly hospital chapter representative or send your name, PSS membership number, and current site of practice to admin@pss.org.sg (kindly indicate ID-SIG as the subject)
From the PSS Hospital Chapter