PSS Pharmacy Week 2018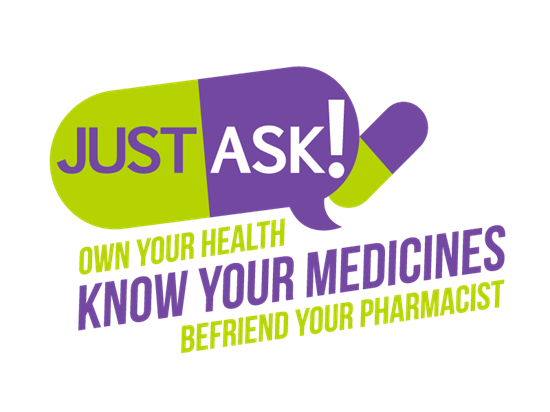 You are cordially invited to celebrate Pharmacy Week 2018 with us, from 15th to 21st October!
Join us for events held at various healthcare institutions (hospitals, polyclinics and retail pharmacies) during Pharmacy Week 2018. Expect games, health talks, goodie bags and many fun activities!
Visit our Facebook account at www.facebook.com/pharmaceuticalsocietyofsingapore/ and Instagram account at "yoursgpharmacists" for more information. Like and share our posts and take part in our Facebook quizzes to win prizes! This year theme is "Know your Medicines. Curb the Highs. Fight the Bugs."
As reliable and qualified healthcare professionals, Pharmacists can help to optimize treatment for your long-term conditions, including high blood pressure, high cholesterol and diabetes. Pharmacist can also educate you on proper usage of antibiotics and assist to manage acute conditions and advise if your conditions can be self-managed or require doctor's attention.
Pharmacy Week 2018 will conclude on Sunday (21st October) with a public health carnival
Event name: Know Your Medicines @ Central CDC
Date and Time: 21st October 2018 (Sunday), 9 am to 3 pm
Venue: Ang Mo Kio Central Stage (5 min walk from AMK Hub)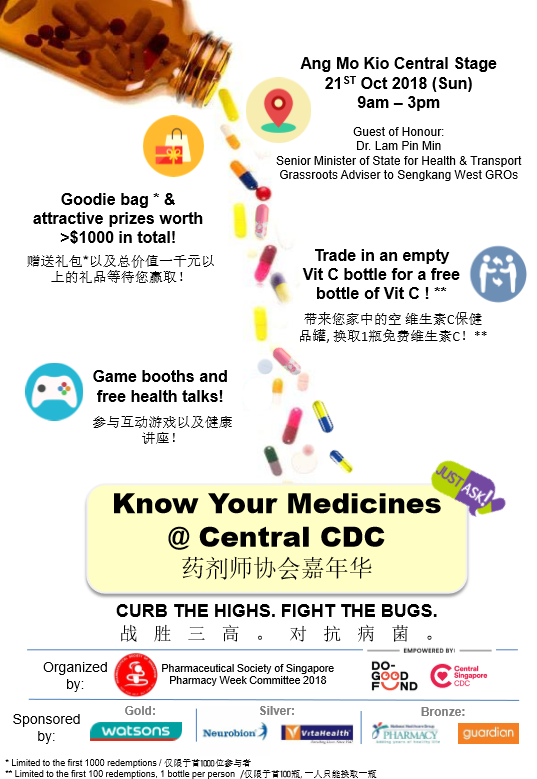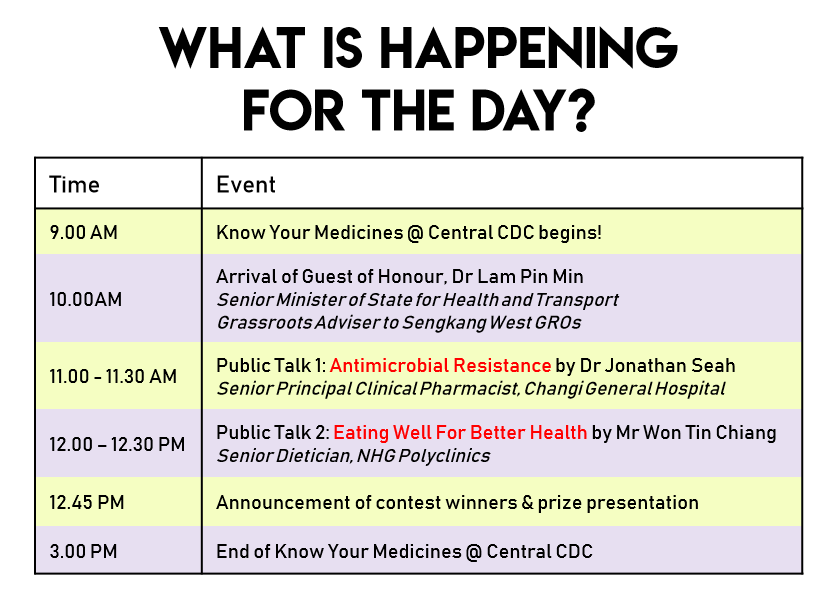 Pharmacy Week 2018 is brought to you by Pharmacy Week 2018 Committee
---
Click HERE to view Pharmacy Week's Branding Kits